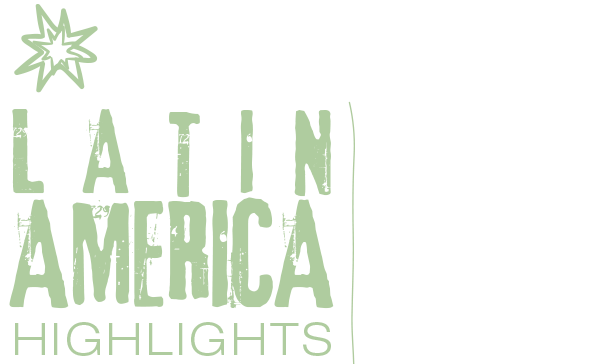 After an ample curatorial process, we have prepared for: the filmmakers, producers, artists and general public a select curatorship of the best works that participated in the festival. Countries such as: Argentina, Brazil, Peru, Chile, Paraguay, Uruguay, Venezuela, Panama, Ecuador and Cuba are present in this sixth version.
Imágenes Manifiestas (Manifest Images) allows to us sharpen the vision of the socio-political situation throughout the southern cone. Thus, question the system of oppression and domination established in Latin America, a cinematography that rebukes us and transports us with the encounter with new universes.
We thank all the intrepid creators who refuse to be silent and we make a call on creativity to give cries of freedom through moving images.
Programmer:
ALEJANDRO VARGAS
9 SHORT FILMS
1h. 16min. 1s.
RUNTIME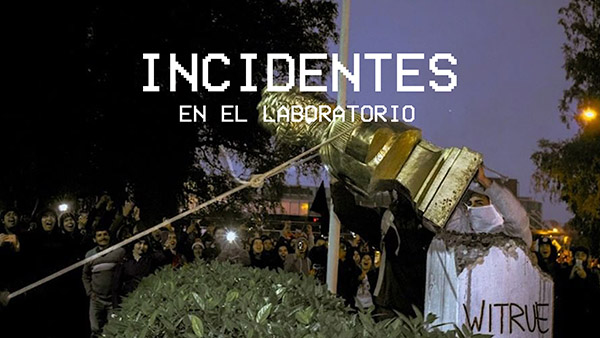 Incidentes en el laboratorio
Incidents in the laboratory
—————————————–
Felipe Rodriguez Cerda
—————————————–
Through family archives, television fragments and the registration of the manifestations, 5 videopoems are constructed where the first month of the social outbreak occurred in Chile is reflected.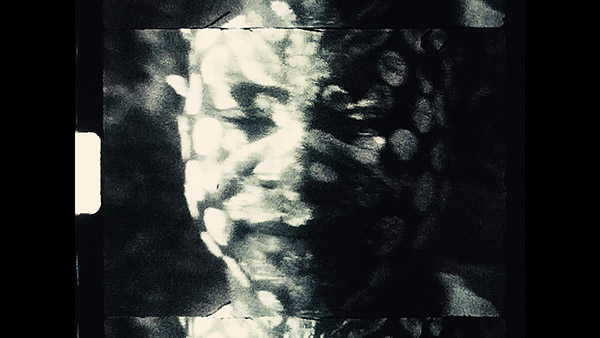 Obatala Film
—————————————–
Sebastian Wiedemann
—————————————–
The body re-exists and insists. It is never a closed envelope, but a channel of passage and trance among the most diverse spiritual dimensions (Obatala Film). Film-devotion, film-offering, film-gift. Shot in the mythical Ile-Ife, the sacred city of the yoruba people and founded by the orisas, this film seeks to sensory affirm the vertigo of coming into contact with Obatala, orisa creator of the world, of light. Trance of sparks of light, of bodies in spiritual connection.
2019, Brasil/Colombia/Nigeria | 7min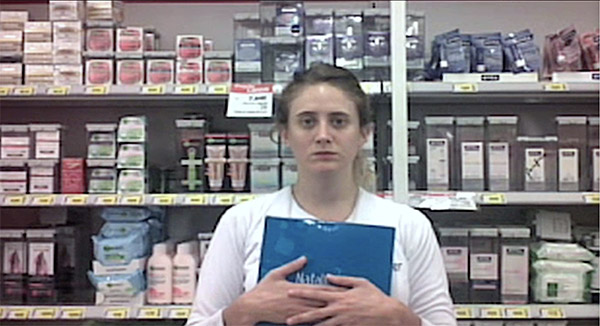 Diarios de Trabajos
Work Diaries
—————————————–
Paula Abalos
—————————————–
Works Diaries, is an experimental film made up of video diaries that Paula Ábalos has collected over the last five years. In which she documents the time she spent doing different service jobs (in Chile and Germany) in parallel to her artistic work, to cover her cost of living.
These autobiographical videos were shot with cell phone and later with hidden cameras, where the author appears working as: a supermarket promoter, kitchen assistant, sausage maker, in a stadium and in a parcel distributor. So video diaries become a way to recover the lost time, to re appropriate those hours when Ábalos rented her body to companies without the companies disappearing.
This film shows the contrast between the impersonal aspect of the places and the personal vision of the creator who decided to transform the space of her work into her studio, trying to materialize her observations in videos and notes. Methods that she maintains in her current jobs.
2020, Chile – Alemania | 22min. 15s.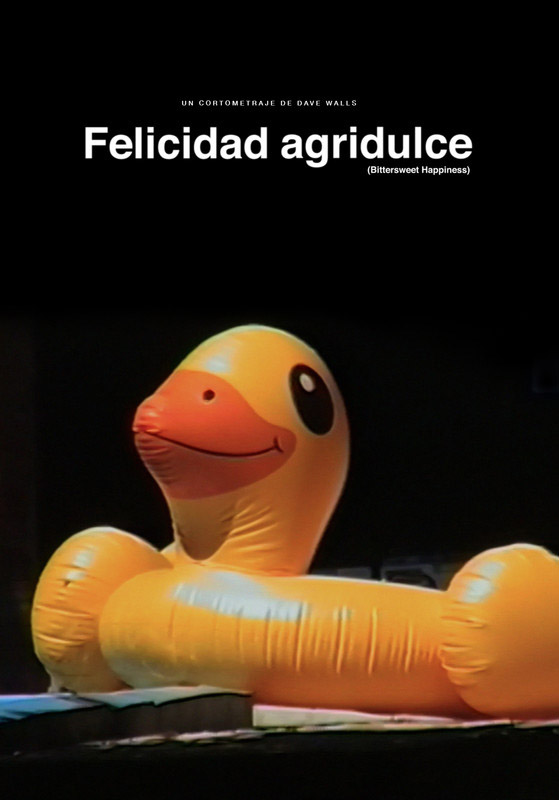 Felicidad Agridulce
Bittersweet Happiness
—————————————–
David Walls
—————————————–
The father meets the son. Just a few days. Only once a year. This experimental short film tries to capture the emotions of the encounter.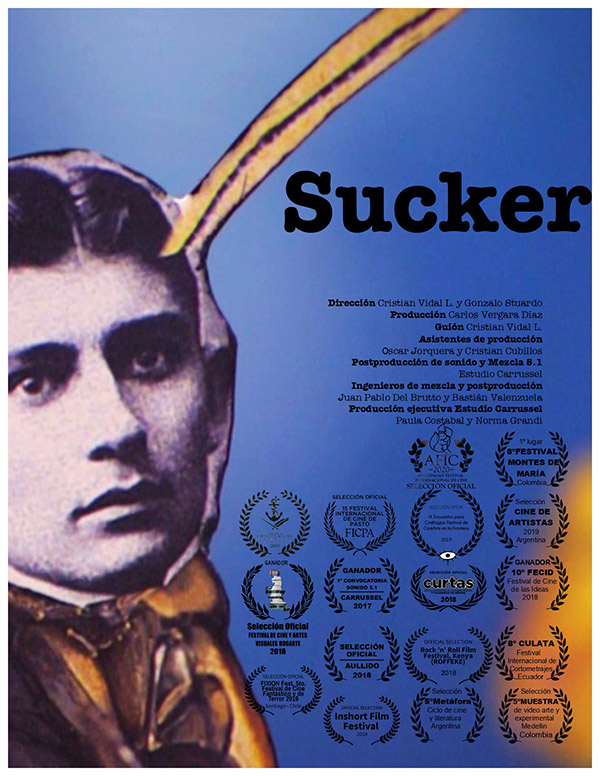 Sucker
Sucjer
—————————————–
Cristian Vidal, 

Gonzalo Stuardo
—————————————–
K
afka, turned into a cockroach, travels through a paradise inhabited by pretentious mermaids and fly-headed bodybuilders. Above the clouds, a Toad God controls them and turns the paradise into a hellish theatre. A nightmare from which Kafka cannot escape.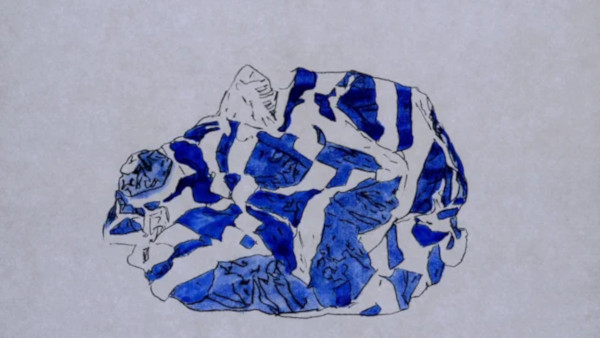 We Have Everything
Tenemos todo
—————————————–
Francisca Villela
—————————————–
A bag, a house and what happens inside them: goodbyes and beginnings, secret messages, time, superstitions, promises, tastes and prototypes. Drawing on paper.
2020, Chile – Alemania | 4min. 56s.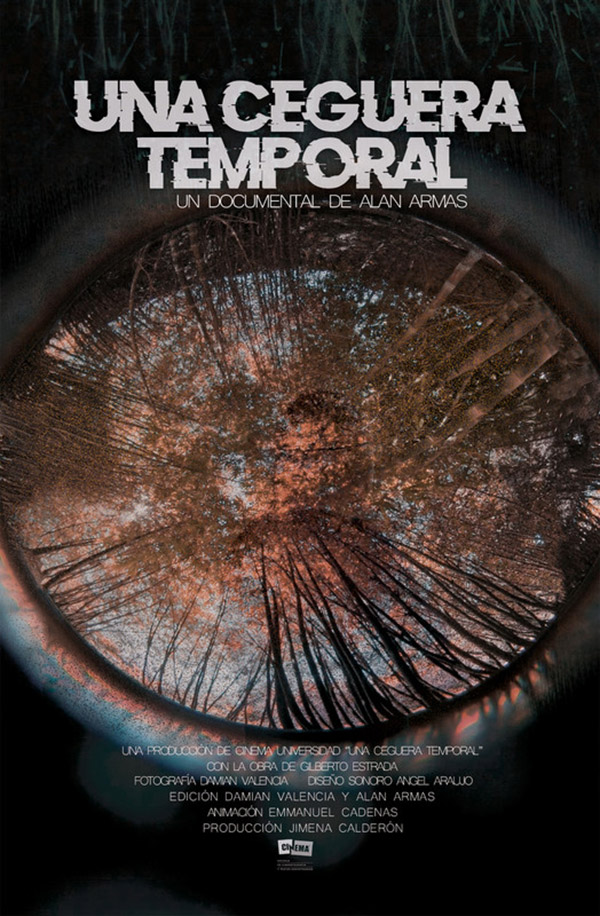 Una Ceguera Temporal
Temporary Blindness
—————————————–
Alan Armas de la Rosa
—————————————–
After suffering a sudden illness that almost completely deprives him of his sight, the mexican artist Gilberto Estrada captures his impressions in an abstract pictorial work inspired by his ailing. Through a sensory and poetic journey, "A Temporary Blindness" immerses us in the most significant passages of his illness during the first days of its appearance.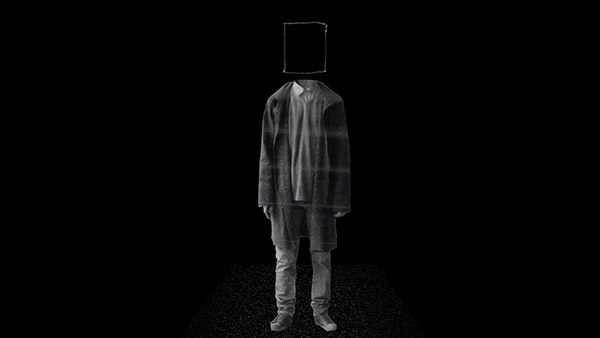 Diario I
Diary I
—————————————–
Muerto El Rey
—————————————–
A person is a reflection of the world they live in. This world is square, dark, empty, and confusing. This man is the same. What does he think about? What questions does he have?
Using a mixed technique, between the analogical of traditional animation and the digital of printers and photocopiers, I intend to explore the mind of a person who lives in a hostile and gloomy world.
2020, Argentina | 2min. 30s.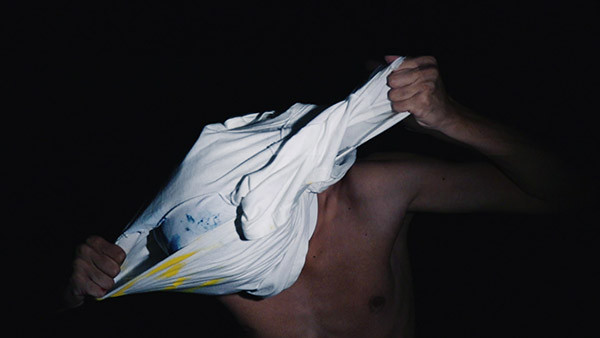 Escultura
Sculpture
—————————————–
Luis Carlos Carrillo
—————————————–
The crisis of a boy, remote from social contact, sunk in his thoughts and in the contents he consumes, is embarked on a solitary search of some truth to hold on to and to give meaning to his life. He lose and forget about himself, creating multiple personalities, according ideas and beliefs; until finally, he decides to forget everything he has learned and known, to start again, with the pain of not knowing yet who he is, but with the cheer up to find himself through reality.
2019, Venezuela | 8min. 27s.