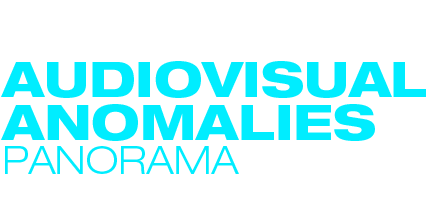 The experimental world has many paths that are intertwined by its search in technique, language or concept, the total breakdown of the dominant discourses that generate the stimulation of the different feelings badly classified as "negative" allow us to explore sensations in different ways. The dominant audiovisual discourses have standardized the human way of perceiving the moving image and have also assigned ethical and aesthetic obligations to it. This reality has led many artists to discover that today more than ever it is necessary to break with these invisible borders and that understanding that experimental cinema is the basis of this great industry is the way for the evolution of cinema in general.
In this exhibition we see a great variety of techniques and ways of perceiving the world and thus representing it, always accompanied by the hand of technological evolution, the artists that make up this exhibition have something in common: the freedom to play with the moving image.
Programado por:
IVAN ARISTIZABAL
11 SHORT FILMS
1h. 06min. 40s.
RUNTIME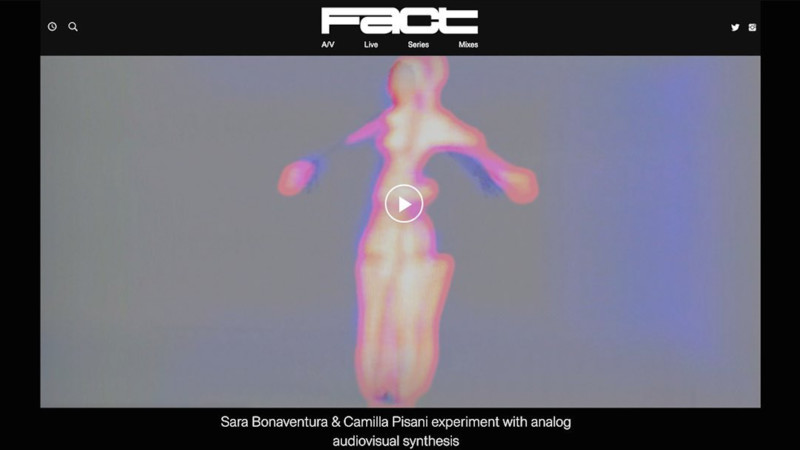 I'VE NEVER BEEN ABLE TO WEDGE MY SMILES AND MY PANIC ATTACKS
—————————————–
Sara Bonaventura
—————————————–
Mesmerising experiments in analog audiovisual synthesis. In 2017 artist and filmmaker Sara Bonaventura began an ongoing project bringing together vintage analog video synthesis and electronic music composed using analog synthesisers. Initially joining forces with Caterina Barbieri, the first chapter of the project, As if the color was looking at you, features footage of choreographer Annamaria Ajmone manipulated using voltage controlled oscillators and patches, resulting in a mesmerising, multicolour triptych. For the project's second instalment Bonaventura has collaborated with Camilla Pisani, an audiovisual artist and analog synthesist based in Rome, setting another sequence of manipulated footage of Ajmone's movements against Pisani's seething, exploratory epic, 'I've Never Been Able To Wedge My Smiles And My Panic Attacks'. Bonaventura employs a variety of vintage analog video synthesisers, including the Rutt/Etra scan processor, a Jones coloriser and a Hearn Videolab video synth, to create multiple layers of analog effects, highlighting, blurring and at times disfiguring the form of Annamaria Ajmone's movements. (FACT Magazine)
2020, United States | 15min.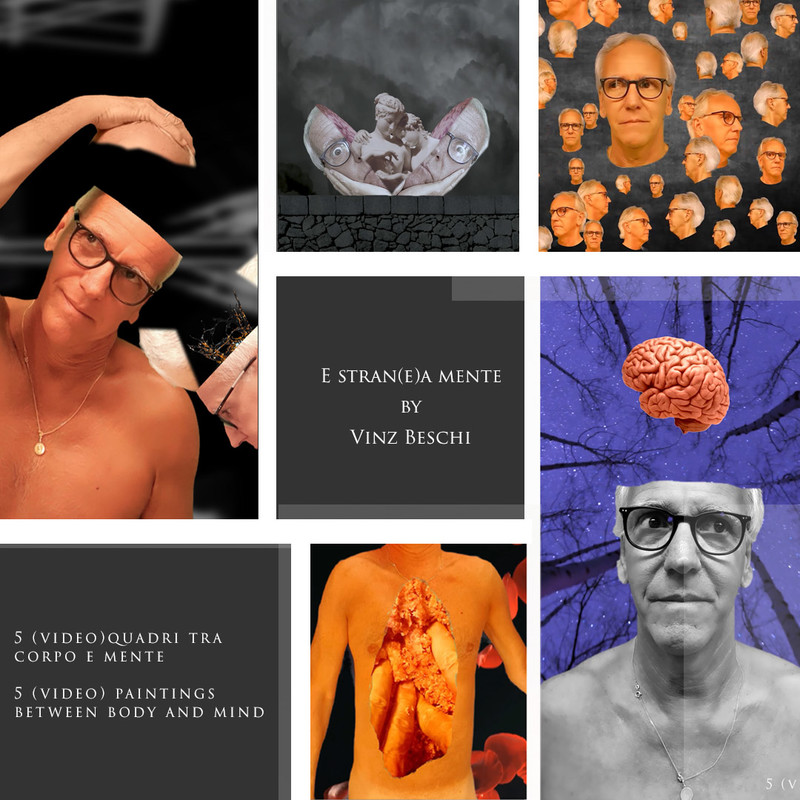 E-stran(e)a mente

—————————————–
Vinz Beschi
—————————————–
Small video / sound explorations around the theme of the body and mind. Through an interaction with my body and my face, I expose the difficult relationship between body and mind.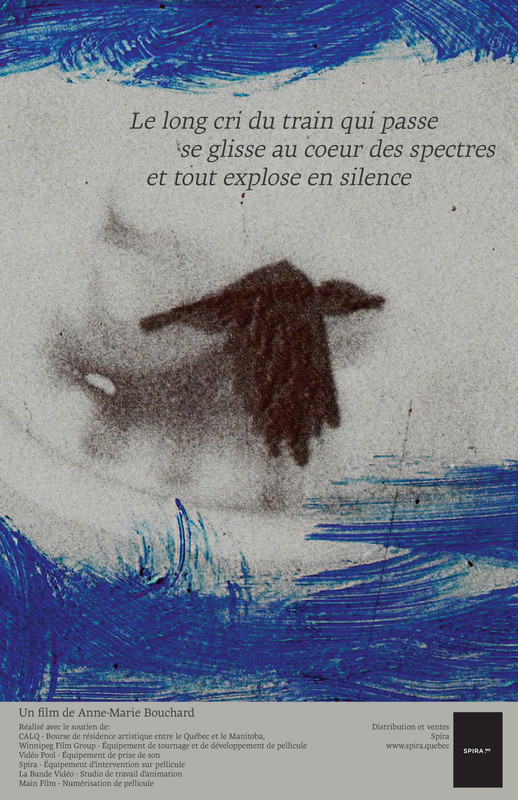 The long wail of a passing train slips into the heart of the ghosts and everything explodes into silence.

Le long cri du train qui passe se glisse au cœur des spectres et tout explose en silence

—————————————–
Anne-Marie Bouchard
—————————————–
An experimental animated film built around a single sound recording that evokes travel, the need to communicate, solitude, fragility, the desire for freedom, the arrival of fall, and our ephemeral existence./h5>
2020, Canada | 7min. 46s.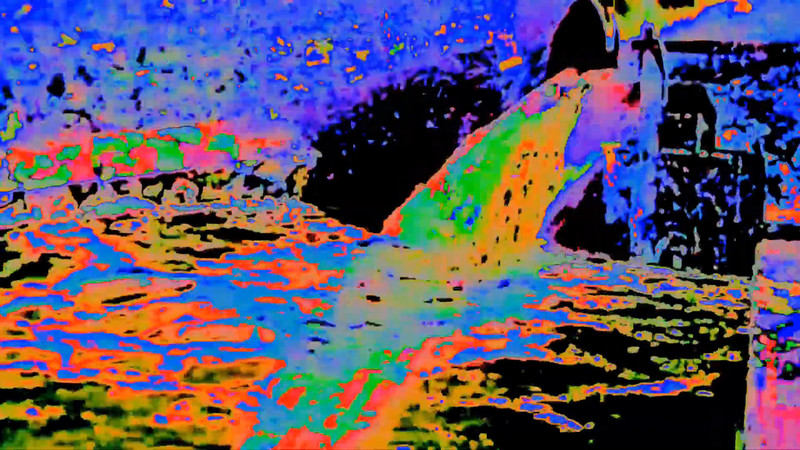 Corporate Responsibility Pledge

—————————————–
Allison Tanenhaus
—————————————–
"Corporate Responsibility Pledge" (2020) by musician and composer Doug Bielmeier (https://soundcloud.com/douglassbielmeier) and glitch artist Allison Tanenhaus (https://allisontanenhaus.com) is a multimedia work that identifies the conflict between corporations and communities of people. Corporate Social Responsibility (CSR) is the movement in business to take responsibility for the role of corporations in the quality of life of the communities they serve and operate in. The piece asserts that as either a marketing tool or as an altruistic effort, CSR has both a positive and negative effect on the lives of people and their communities. Musically, the work explores a combination of a fixed macro-musical structure with that of performer-determined micro-musical structure. The piece evolves over 6 minutes by predetermined decisions by the composer and the performers, who determine the repetition and ordering of small musical phrases within the middle of the piece. The fixed computer and video part serves as an anchor for timing and dynamic/rhythmic growth. The aim is to allow the performers to become co-authors of the work, making each performance unique, yet having a similar over-arching shape. The video is an assemblage of public domain footage from the mid-twentieth century—industrial shorts, advertisements, PSAs, environmental films, and home movies—that has been ripped, glitched, and restitched. The resulting narrative originates with the golden potential of capitalism for the American nuclear family, and quickly deteriorates into a neon-tinged, retrofuturistic miasma of big business's shortcomings. With an eye on economy and ecology in equal measure, the video both celebrates and laments the premise and promise of commercial progress. Created in partnership with the musicians of the Unheard-of//Ensemble (https://www.unheard-ofproject.com).

2020, United States | 6min. 40s.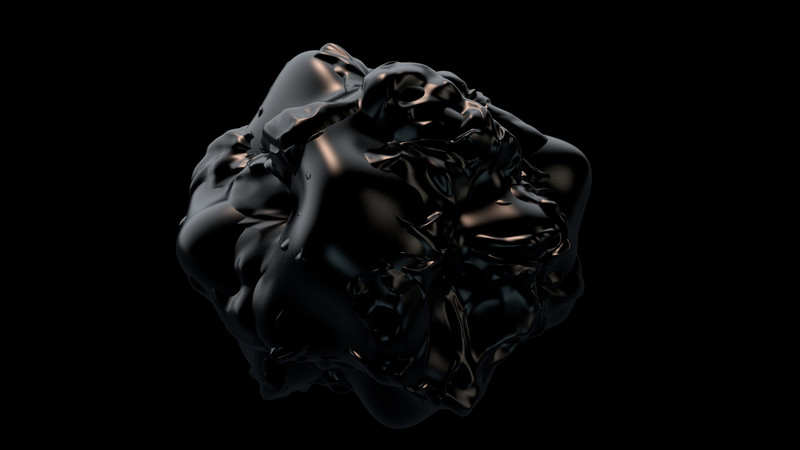 Alien vs Predator
—————————————–
Ian Haig
—————————————–
A black blob of viscous fluid pulsates and moves about the screen, a kind of dark matter of undifferentiated tissue and unknown bodily origin. Alien vs Predator is the dark web manifest as flesh.
2020, Australia | 2min. 0s.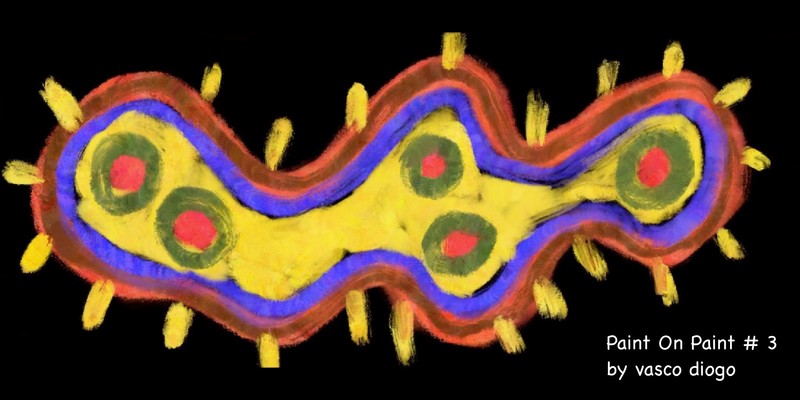 Paint On Paint # 3
Tinta Sobre Tinta # 3
—————————————–
Vasco Diogo
—————————————–
Paint On Paint # 3 is the third of a 8 series experimental animations that follow some structural principles: all are digital; all have a 3 minute and 33 seconds runtime; all are focused on a specific set of tools regarding brushes, ink and color; all have an abstract meaning connecting concepts to perceptions; all have a soundtrack made by different young musicians/composers. In this film the animation is focused on digital paintings using oil ink. The detailed visual proposal is related to an electronic musical soundtrack that suggests a simultaneous exploratory vital energy.
2020, Portugal | 3min. 33s.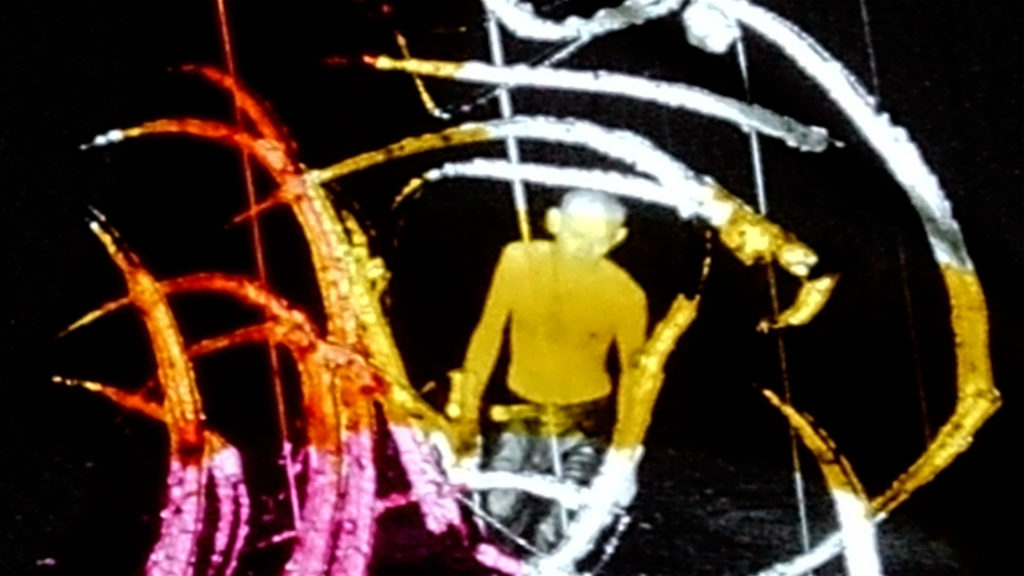 The Tooth of Time
Ajan hampaat
—————————————–
Hannu Nieminen
—————————————–
Time mercilessly flows and slips from our hands. No reason to fight, better to go with the flow. This experimental film has been created by physically manipulating B&W Super-8 film in various ways using direct painting on film and scratching. Also, physical objects from nature such as plant parts, dust, fur and hair has been glued to the film surface.
2021, Finland | 4min. 6s.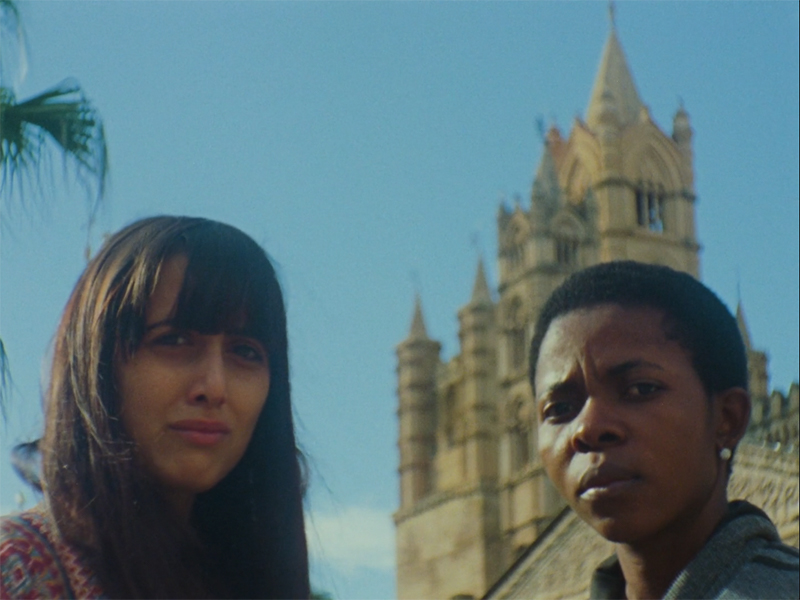 Medusa and The Abyss
—————————————–
Felicity Palma
—————————————–
Notions of belonging and the ethics of travel are questioned through female rite and ritual, pointing at the pervasive and contradictory presence of history and myth in present-day Sicily..
2019, United States | 10min. 56s.
ICTUM
—————————————–
Jose Marcos Carvajal Tarazona
—————————————–
The trace is the identity of each person, it is a means of communication and expression that allows the disclosure of thoughts, stories and emotions as it describes events and anecdotes. ICTUM seeks images that, through processes, have been altered to decompose reality and present themselves as a new component linking: shapes, patterns, textures and colors; transforming the reality of the individual.
The need for communication is born from a dialect, graphic or image, allowing to capture diverse processes as long as each individual interprets, from his position, the relation of the patterns and forms that are presented there. The name refers to the stroke as a mechanism of dialogue, trace, identity, experiences, moments and situations in which new readings, new stories and concepts are compiled and defragmented.
The variation of colors arises in the alteration of reality, subtracting fragments of plants, textures, shapes and elements, which when processed are modified, allowing the creation of such material. Everyday life described and restated as a text, as a subtraction of altered images from the kaleidoscope process. An existence presented in patterns, shapes, textures and colors.

2020, Colombia | 1min. 11s.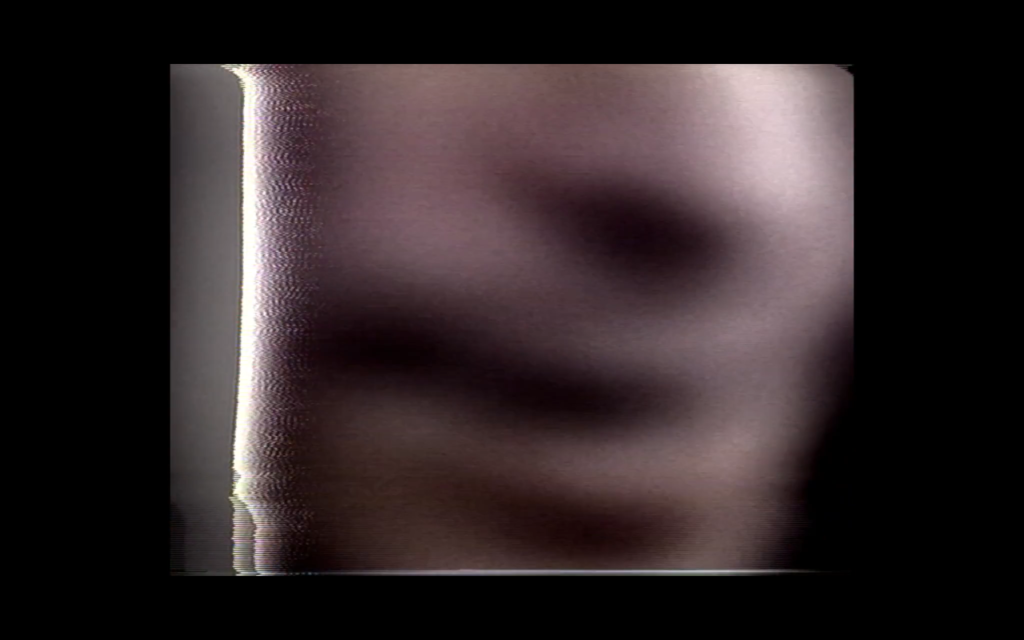 See Dick Run

—————————————–
Nicholas Swanton
—————————————–
Episodes of The Dick Cavett show are rephotographed and processed. The walls of artifice that are the television production parallel the artifice that is the video reproduction of images, though one is more fallible than others. The illusion of Dick Cavett buckles under the duress of his medium. It explores the relationship between medium and image, and the tenuous grasp the medium has on the illusion it is presenting of reality.

2020, United States | 4min. 20s.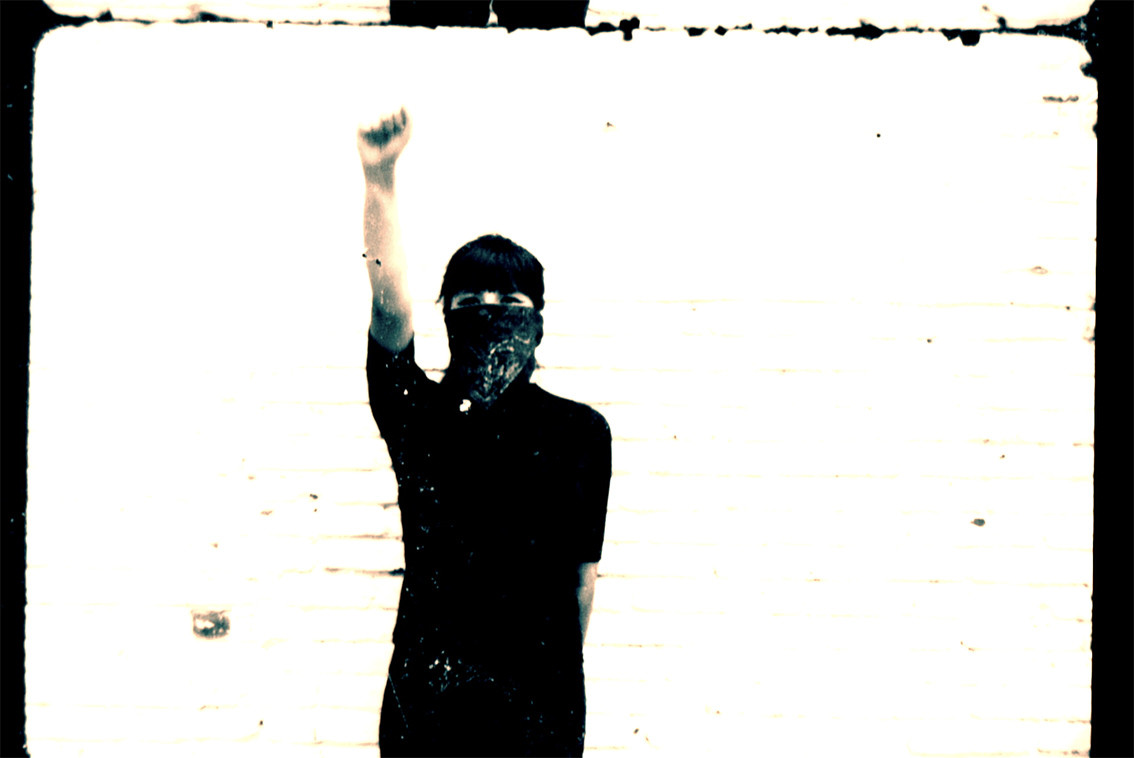 Everything sound fades into thin air

Todo lo sonoro se desvanece en el aire
—————————————–
Daniel Valdez Puertos
—————————————–
Young film students are hired to shoot on 16 mm film what happens in an area where the fiber optics have collapsed. Their fate is uncertain.