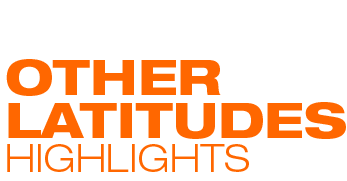 This program identifies filmic patterns such as the intervention of images, the fragmentary, personal and affective, then reaching the interest in audiovisual experimentation from modern science that gives rise to the figurative, the sensory and abstraction.
This is how the visual rhythms and routines of life are established in the forms of coexistence between the physical, the emotional, the relationship with nature and the inner/outer collapse, expressed from a critical point of view about man and societies.
In turn, the intimate territories concentrate their gaze on memory and reinterpretation, the act of "reassembly" that accommodates fantasy, illusion, as well as audiovisual collage, animation and illustration as areas of experimentation. In this way, the artistic and audiovisual work offers a perspective to the methodologies, practices and narratives in an always renewed language of the experimental.

Programmer:
JUAN CAMILO ÁLVAREZ
PART 1 Parallel Universes
8 SHORT FILMS
1hr. 45min. 39s.
RUNTIME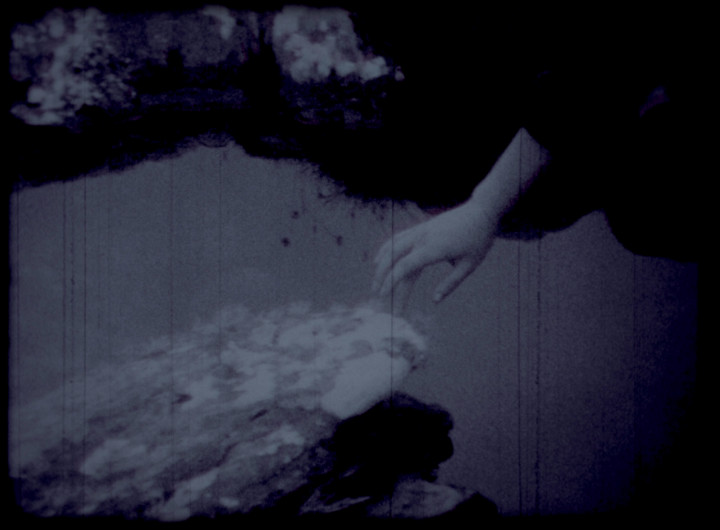 Personal Growth
Crecimiento Personal
—————————————–
Vicky Langan, Maximilian Le Cain
—————————————–
Over the course of their decade-long filmmaking collaboration, Vicky Langan and Maximilian Le Cain have created an intimate, distinctive universe built on a striking match between Langan's magnetic, often troubling and intense presence as a performer and Le Cain's hypnotically disruptive visual rhythms.
Personal Growth is a Super-8 film work, an enigmatic, fragmented film that could have been filmed at any point in the past sixty years. It conveys the haunting charge of a privately made home movie of great significance to its creators but unsettlingly mysterious to viewers. Its grainy, black and white texture vividly renders the elemental coastal seascapes where it was filmed. Langan & Le Cain appear as a couple who inhabit this wild terrain as if it were a domestic arena.
2019, Ireland |24min. 3s.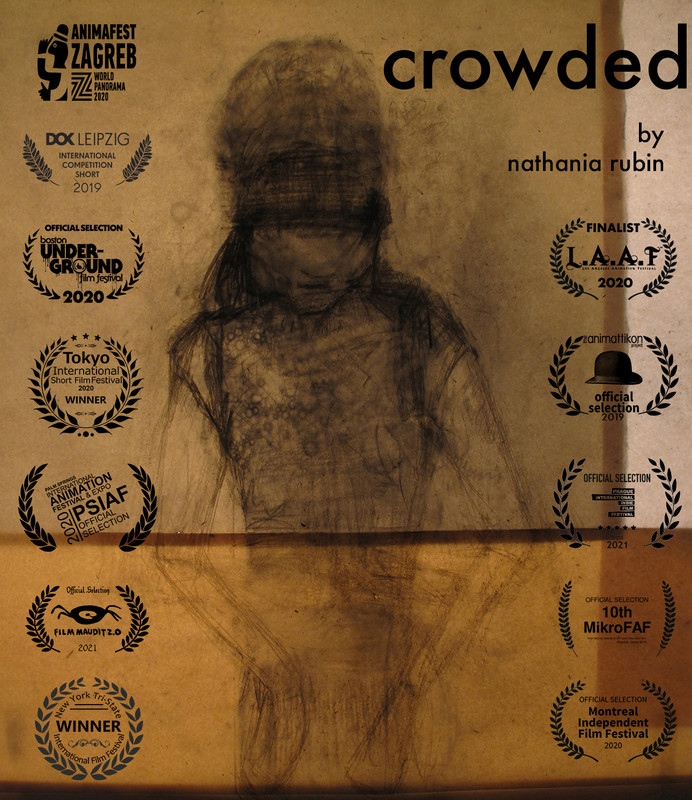 Crowded
—————————————–
Nathania Rubin
—————————————–
Crowded is a hand-drawn erase and redraw animation featuring a disappearing and reappearing entity who continually changes form throughout the film. The figure emerges from a primordial chaos of circular marks as a girl in a bedroom where she meets a lover. From there, sci-fi and fantasy weirdness ensues as her identity grows even more fragmented and bizarre.
2019, Netherlands | 6min. 2s.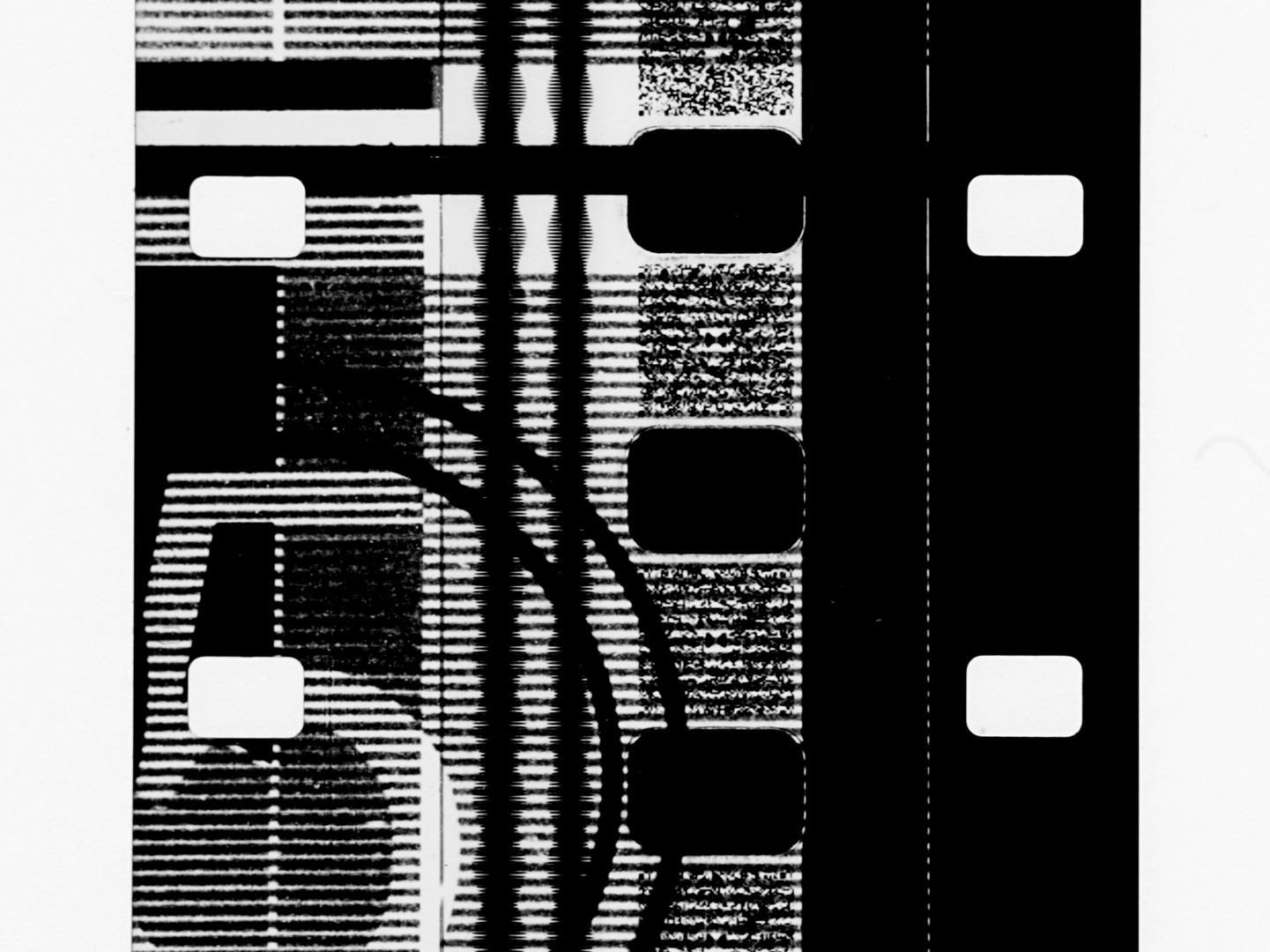 Constant Agitation
—————————————–
Christopher Gorski
—————————————–
A film without a camera, a reassemblage of images and memory
20121, Alemania | 7min. 20s.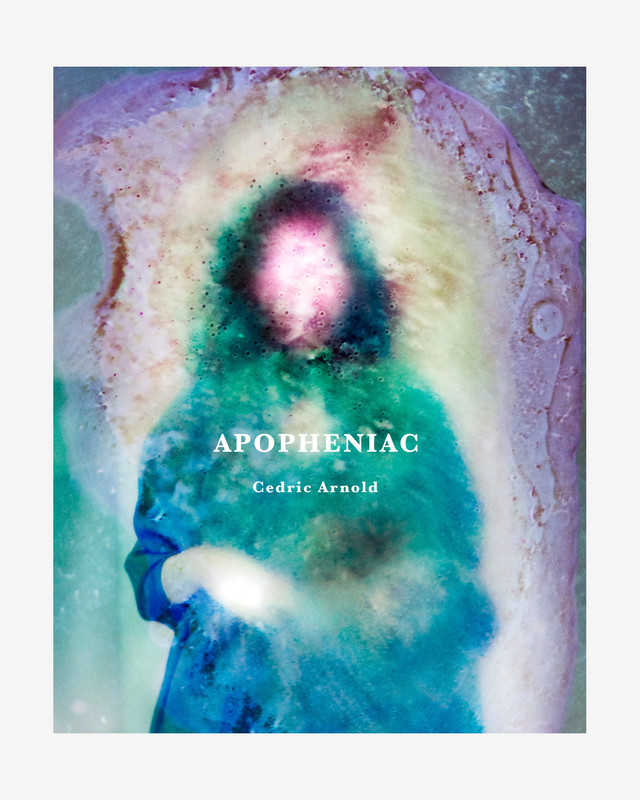 Apopheniac
Apopheniac
—————————————–
Cedric Arnold
—————————————–
In Isolation, moments lost to time, abandoned piles of negatives, forgotten and discarded memories, have become potentially relevant again. Here, the raw material is comprised of images taken almost 20 yeas ago. I chose to reinterpret, to physically melt and alter photographic emulsions, to make new meaning, to rescript time and find patterns where none might actually have existed.

Neuroscience tells us that memories aren't just written once, but rather, they are reconsolidated each time we remember them. This makes memories open source and editable, where the process of remembering them creates a critical moment in which they can be manipulated, or even erased.

In an often desperate need to ascribe meaning and form a linear timeline of our lives, our narrating selves fuse together seemingly disjoined moments. This need for meaning often blurs the lines between reality and fiction. From the perspective of logic these are inaccuracies, human errors, glitches. Yet, they are a necessary shortcut to navigate both our outer and inner worlds, our subjective realities and often, to overcome trauma.

This film was created entirely by filming photographic emulsion as it altered in real time through the application of chemistry and acids. No special effects were used.

Apopheniac [not a word] > From:
Apophenia
ap·o·phe·nia | \ ˌa-pə-ˈfē-nē-ə \
The tendency to perceive a connection or meaningful pattern between unrelated or random things (such as objects or ideas)
2020, Thailand | 4min. 49s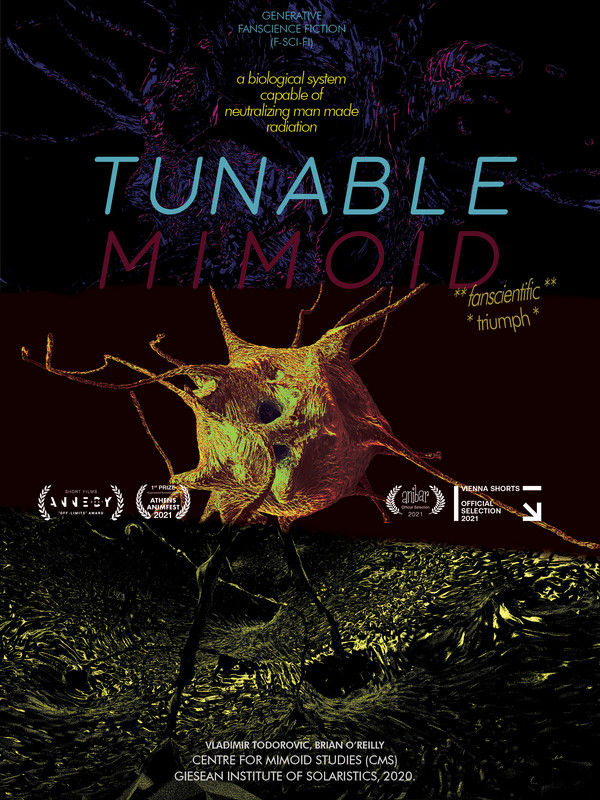 Tunable Mimoid
Tunable Mimoid
—————————————–
Vladimir Todorovic
—————————————–
This video demonstrates the most recent research achievements of the Centre for Mimoid Studies (CMS), a group from the Giesean Institute of Solaristics. According to their recently published paper, the scientists have discovered that tissue of the extraterrestrial organism (mimoid) regenerates after being exposed to the harmful effects of both ionising and non-ionising radiation. For the experiment, mimoid samples were cryogenically transported from Solaris to Earth. In a noninvasive live-cell imaging solution, the mimoid's tissue was bombarded with the real-time customizable metamaterials and exposed to the time-varying electromagnetic fields. The researchers claimed that "mimoid samples not only behaved as tunable living systems, but they also exhibited self-organizing behaviour while mimicking patterns of the controlled electromagnetic fields." This video was produced for the general public in order to promote the benefits of extraterrestrial studies on the Sustain Earth initiative. The research results have opened up new myriad pathways, options and possibilities for modern science and its recent Sisyphean efforts in saving us from the sixth mass extinction.
2020, Australia | 7min. 13s.
The Invasion
—————————————–
Dante Rustav
—————————————–
Each society has its own rhythm of life, which is set by time – by observing orderliness and traditions, but even the smallest intervention in this routine rhythm can change this society
2020, Uzbekistan | 14min. 53s.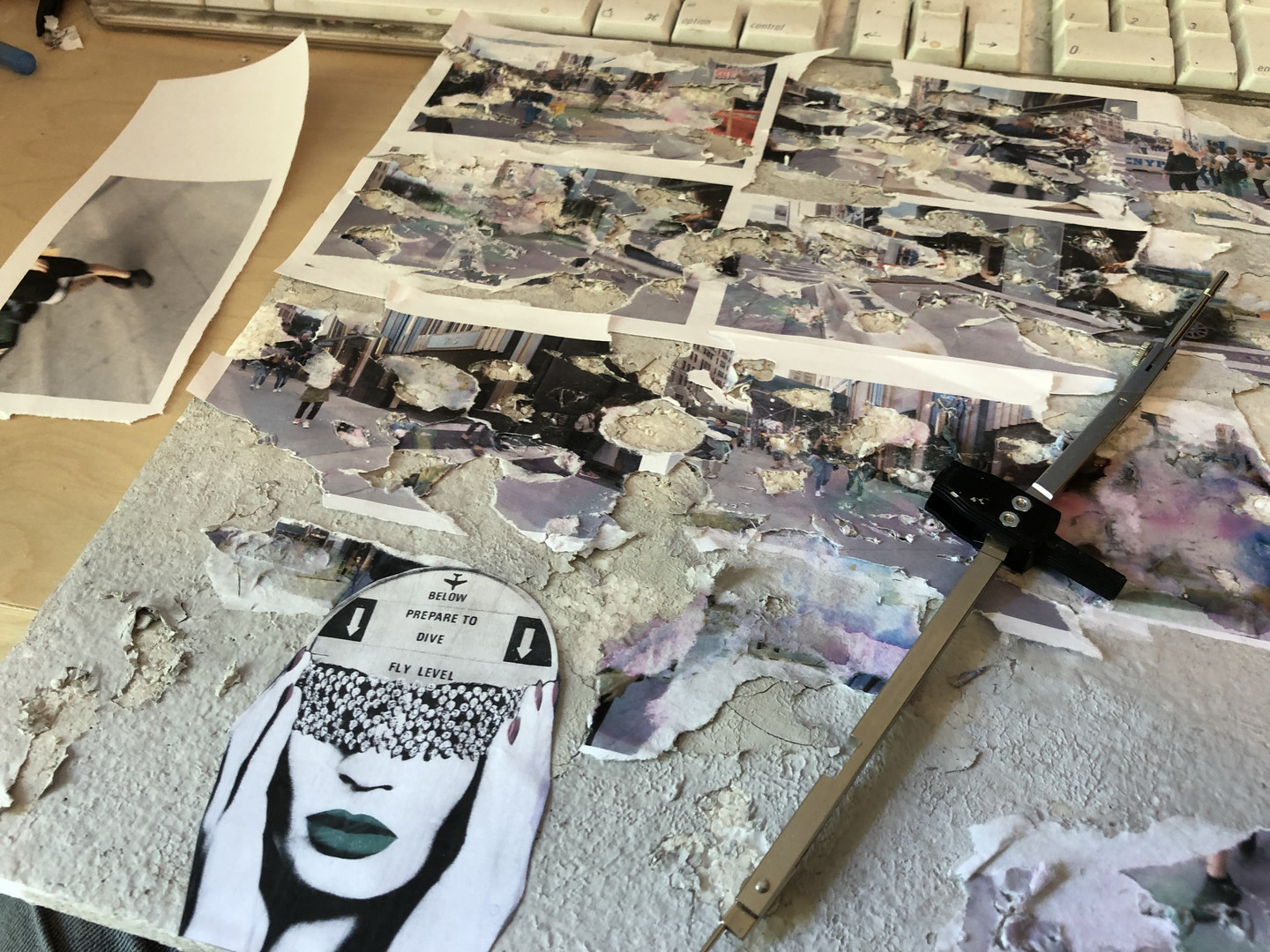 Wilderness Days
Wilderness Days
—————————————–
Jason Younkman
—————————————–
Summer(s) in New York City reassembled as a scrolling (de)collage.
2021, Not Specified | 11min. 11s.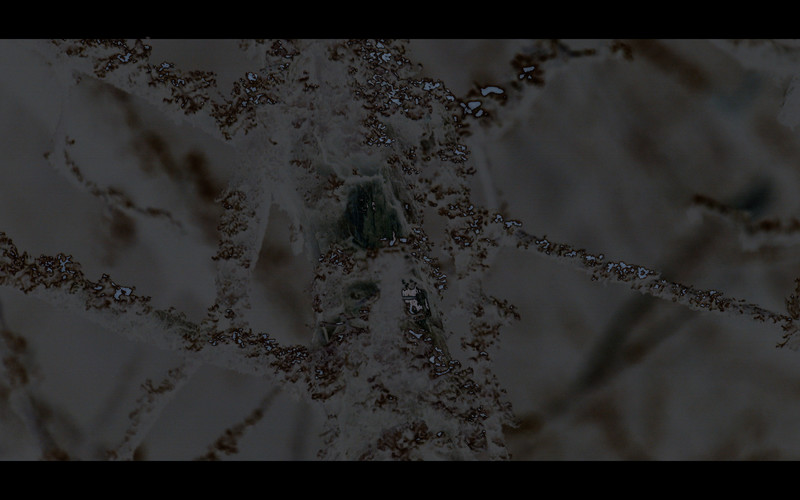 If I had no place to fall, could I count on you?
Si no tuviera un lugar donde caer, ¿podría contar contigo?
—————————————–
Ania Mokrzycka
—————————————–
Triggered by a month-long stay on an isolated, narrow strip of dunes and forest surrounded by the sea, the artist delves into her past experiences of a childhood kidney disease and the healing visits to the Baltic sea in her own country. The vulnerability of a diseased body creates a portal to embodying liminality and searching for new forms of resistance and coexistence. The landscape becomes a collective psyche, inhabited by different physical and virtual materialities. It is a quivering membrane, porous and reflective at the same time.
Gliding over and through the landscapes and textures of a geographically unspecified ecotone terrain, a region of transition between two biological communities, the film folds and collapses interior and exterior, decay and growth into one another. It creates a multi-temporal site where distant and more immediate pasts, traumas and desires manifest themselves in relation to the environment, triggering new intimacies and kinships between the human and non-human bodies. Fractured layers of shared histories reflect each other.
2021, United Kingdom | 28min. 18s.