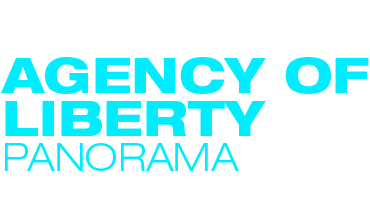 Conceiving a political exercise from the arts implies accepting that, both what is formally delivered to our senses, and the ideas that inhabit our minds are living matter. An image, however old and diffuse it may be, never ceases to take on new meanings and to find new places of interaction with society. This is especially evident in audiovisual images, those that by their very nature change several tens times per second to create the illusion of another reality, of an alternate world, one that is far from being a falsification of reality, a hoax or a swindle, on the contrary, it has become an index of our political reality. Whether this is good or bad, whether they can be used to impose fascism, strengthen the new colonialist models or, on the contrary, are here to give us the opportunity to create true freedom. Is a question that can only be answered by those who enter into dialogue with these images.
This sample brings together a group of works that explore this modern agora from multiple points of view, with the aim of thinking about the world that human beings have created. Themes ranging from the limited situation of the peasantry in the face of capitalism, or that investigate the monstrous and the perverse behind the urban reality, find a place of representation in this space. As a space for social problematization, for aesthetic-political creation, other themes are proposed, such as the relationship between desire and cultural alienation, the repression against human rights and environmental defenders, the situation of refugee communities, the omnipresent mass media, xenophobia and nationalisms.
Programmer
Daniel Monje y Raúl Vidales
14 SHORT FILMS
1h. 32m. 08s.
RUNTIME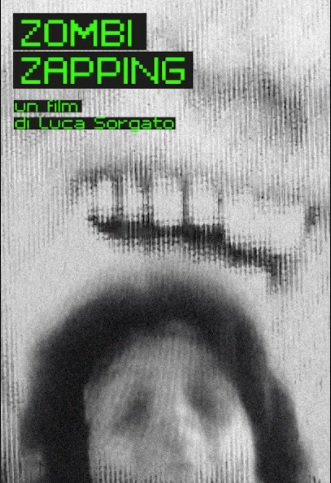 Zombi Zapping
Zombie Zapping
—————————————–
Luca Sorgato
—————————————–
A summary of ten TV networks. A weak and inconclusive channel-surfing in which the characters, similar to zombies, appear trapped in an eternal loop.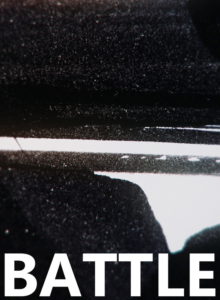 Battle
—————————————–
Hüseyin Mert Erverdi
—————————————–
In 'Battle' (2020), Shodo-Budo and abstract expressionism; eastern and western sensibilities of calligraphy and painting, put to a Zen like dynamic visual dialogue to evoke a feeling of an inner battle. 'Battle' also in a sense a salute to Stan Brakhage's final film (Chinese Series), made during his own battle with cancer, by wetting a filmstrip with saliva and using his fingernail to scratch marks into the emulsion. 'Battle' is about the daily struggle of being in the world. It is dedicated to all the silent and not so silent battles we fought. Budo is a compound of the root bu, meaning "war"; and do meaning "path". Do in the Japanese context is an experiential term in the sense that practice and discipline cultivated through a given art form. In reality modern Budo has no external battle or enemy, it only has an internal battle: an ego that must be fought. For many, Japanese calligraphy (Shodo) amounts to a vital part of Budo training. A spontaneous creative gesture of Shodo also has much in common with abstract expressionism, Shodo is more than mere writing, and its skilled practitioners believe that the rhythm created by the brush reveals the calligrapher's physical and mental condition. Abstract Expressionist artists such as Franz Kline, Jackson Pollock, Willem De Kooning, Lee Krasner, David Smith, AI Reinhardt and Mark Tobey and many others produced works that are reminiscent of calligraphy. Franz Kline especially chose to work in black and white, having been affected by the monochromatic quality of Shodo and the minimalistic aspects of Zen. Japanese artists also noticed what was taking place in abstract expressionist school and were in turn influenced by it themselves. In 'Battle' (2020), in order to create this dialogue, thousands of unique calligraphic images created along with the original sound design.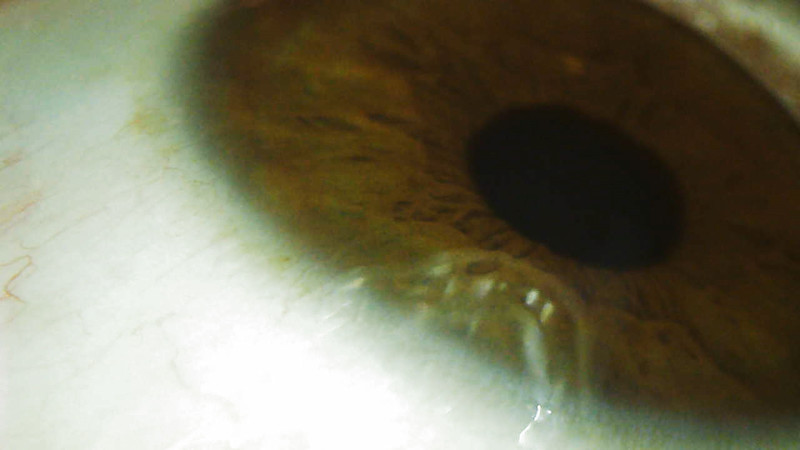 The Aspect of A Human
—————————————–
Luca Serventi
—————————————–
A haunting dream about a shapeshifter creature outset an intense and hypnotic journey through the constructed environment and its encounter with the human psyche. The Aspect of A Human, employs the urban landscape as a possibility for self-reflection and transformation. A film about memory and perception, places and spaces and ultimately metamorphosis.
2020, United Kingdom | 12min. 19s.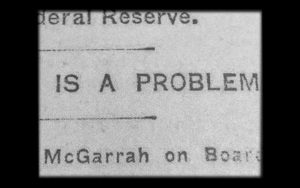 A Potentiality
—————————————–
Dana Berman Duff
—————————————–
A short, structured film about the rise of fascism in Trump's America adding the elements of time and sound to a graphic artwork using five front pages of the New York Times from 1933 and 1934 and an opera from 1944. News reports from home mixed with the increasingly disturbing events abroad have an uncanny echo in our current news. A close comparison of printing dots and film grain, breaking apart the elements of language that support meaning. Note: The 7.5 minutes of the film are silent. From FID Marseille 2020 program notes: What does it mean to decipher History in the making? Here is the "potentiality" at stake in Dana Berman Duff's film, developed in two movements. First movement: words, framed in extreme close-up shots, cut out from what appears to be a newspaper page, as can be guessed from the greyish, see-through paper and the black ink of the printed letters. Words read in silence, traces of the rumble of international news. The work of artist Susan Silton, a collection of five front pages of the New York Times published in 1933 and 1934, raises a question: how is it possible to miss the blindingly obvious, how can one unravel what is really going on? Extract from the news, from their thunder and background noise, what is there, waiting to be read – the readable clues, like so many omens. Second movement: how can one testify, bear witness for the witness, as Celan says? When they were prisoners at Theresienstadt concentration camp, now known as a showcase and an instrument of propaganda meant to hide the reality of extermination, musician Viktor Ullmann and librettist Peter Kien, who were later killed in Auschwitz, composed an opera in 1943-44: Der Kaiser von Atlantis. This opera with a terribly lucid subtitle: oder Die Tod-Verweigerung, or Death's refusal, was not to be performed until 1975. The singing here, from a 1994 version, reaches us from a grey screen, without images, as if hollowed out to be better engulfed in the power of voices coming out of invisible bodies, conjuring up their absence as well as their persistence. Fragments of almost unreadable sentences, where everything was yet so obvious, connected in their silence to a voice whose source was voluntarily annihilated. And out of this connection rises what refuses to disappear: a latency, a buried power, as shown in the title, borrowed from Hannah Arendt. (Nicolas Féodoroff — https://fidmarseille.org/en/film/a-potentiality/)
2020, United States | 16min. 17s.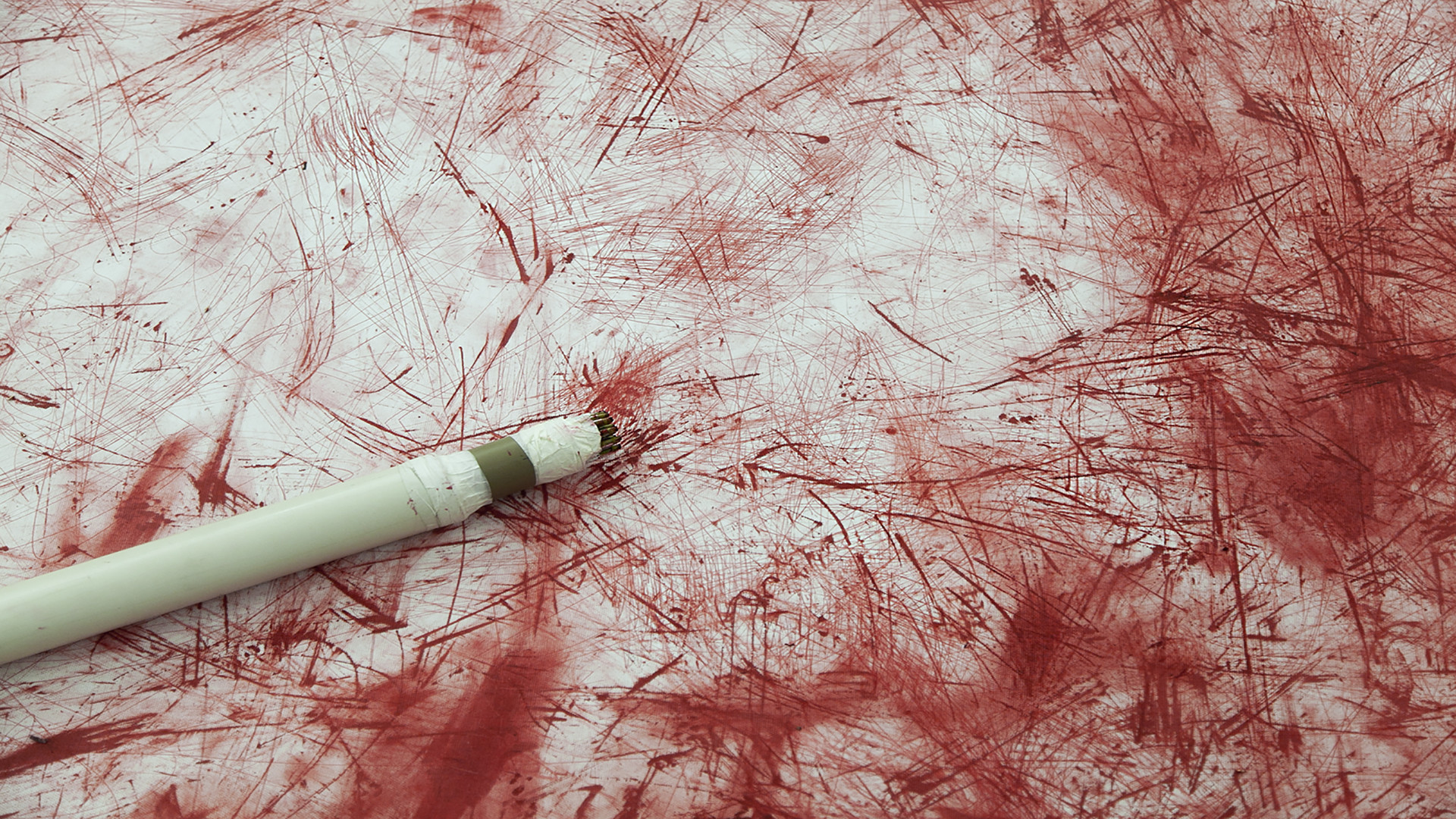 Até Que Meus Dedos Sangrem
Until My Fingers Bleed
—————————————–
Vado Vergara
—————————————–
Performance. Action. Lots of gestures. Movement. A powerful collective portrait of a nation in crisis.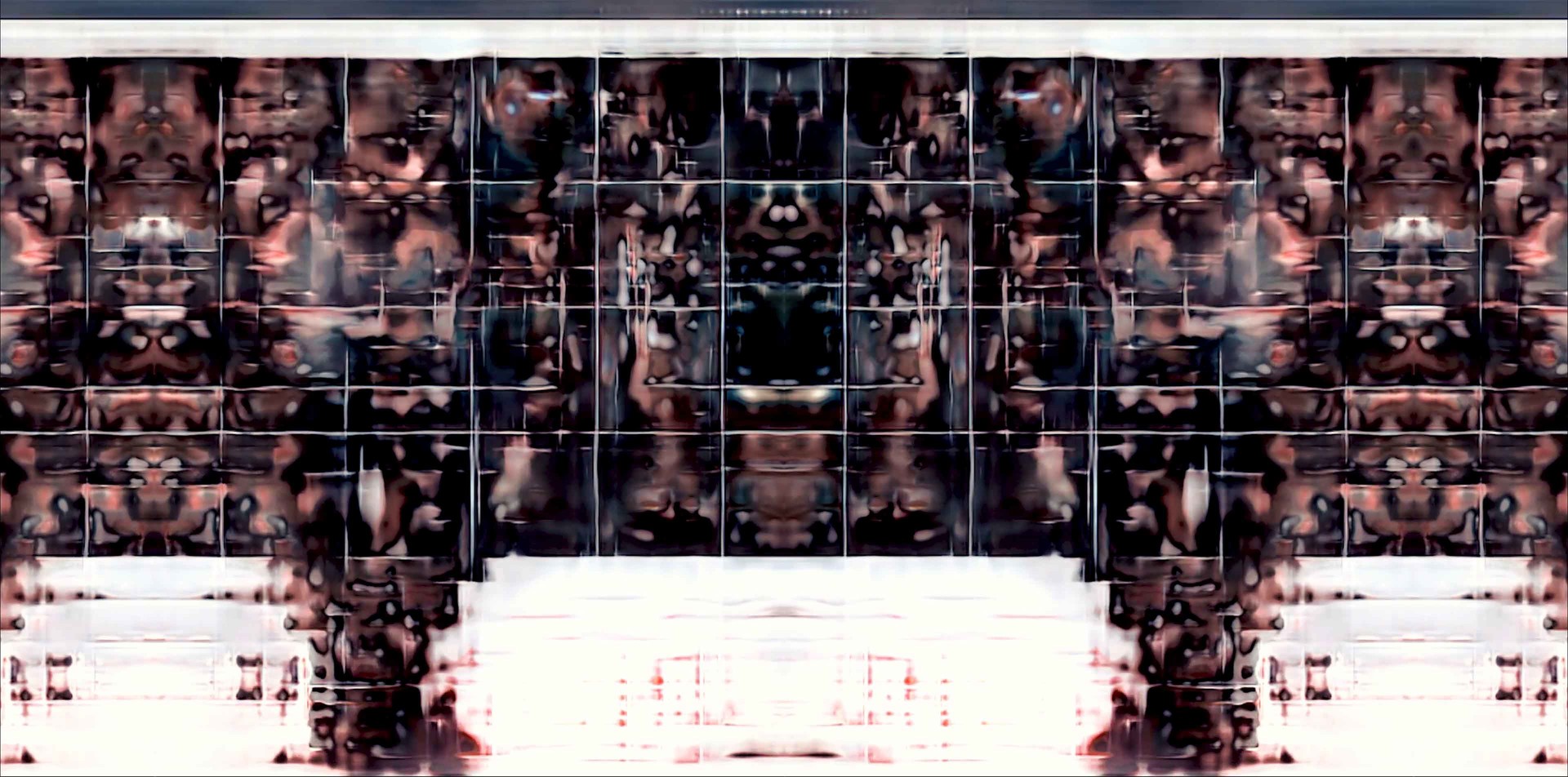 Autoimmune
—————————————–
Marcos Serafim
—————————————–
In Autoimmune, a non-human entity complicates common understandings of queer and HIV. With agency over data, it distorts archival images and makes them speak. Composed with machine learning processes for generative video and sound, including deepfakes, the piece explores astonishing relationships between technology, politics and disease.
2020, United States | 12min. 25s.
Kume Pewma Wenuy
Good Dreams my Friend
—————————————–
Cristian Tapies
—————————————–
Voices whisper stories of the cosmos. Tiny energies from the universe burst into the fire, telling the ancestral story of the Mapuche people. For the memory of the weichafe (warriors in defense of Ñuke Mapu (mother earth).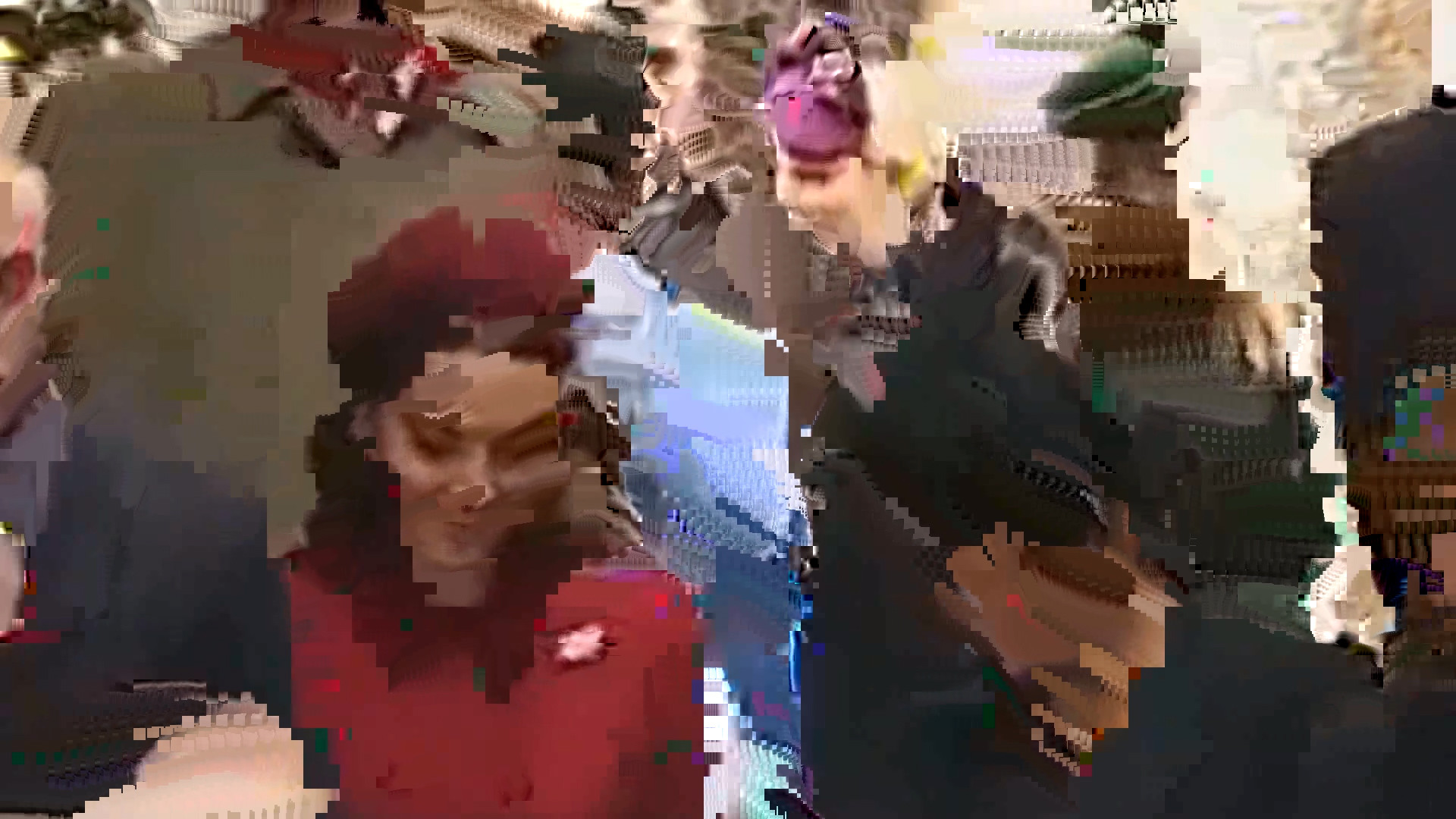 All I Have Pt iii
—————————————–
Gabriella Mykal
—————————————–
A deep dive into reality stardom and digital death, all i have pt iii explores the online archetypes of and politics surrounding light skin Black American women by focusing on four case studies: Disney star turned adult actress and producer, Zendaya, widely loved reality star and former Bachelorette, Tayshia Adams, conservative political commentator, Candace Owens, and former actress turned Duchess of Sussex, Meghan Markle. The four women's images grind and faze into one other in an illusion of cohesion as the automated voice considers how far they must be willing to go to be desired, accepted, protected, or respected.
2021, United States | 1min. 47s.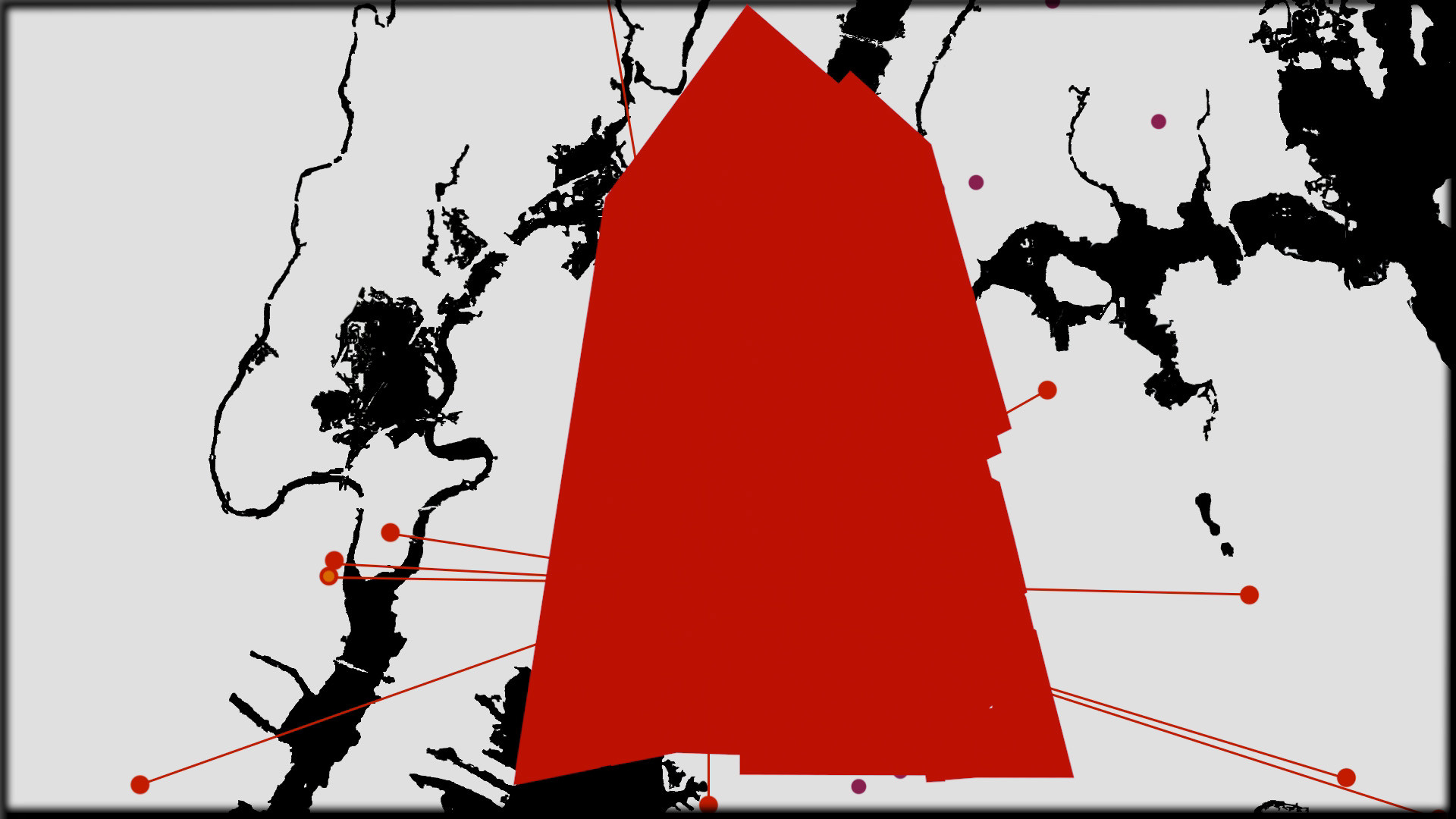 Sanctuary
—————————————–
Nate Dorr
—————————————–
Despite New York's status as a sanctuary city, ICE facilities ring and infiltrate the boroughs while its agents continue to make hundreds of arrests every month. We know this, especially when high-profile abuses are reported, but ICE presence here typically goes unseen and unremarked on. Sanctuary highlights this troubling disjunction, and the millions of people threatened by it, through a pointed act of looking at the architectural apparatuses of detention and deportation. As long as ICE persists, there is no true sanctuary.
2020, United States | 8min. 49s.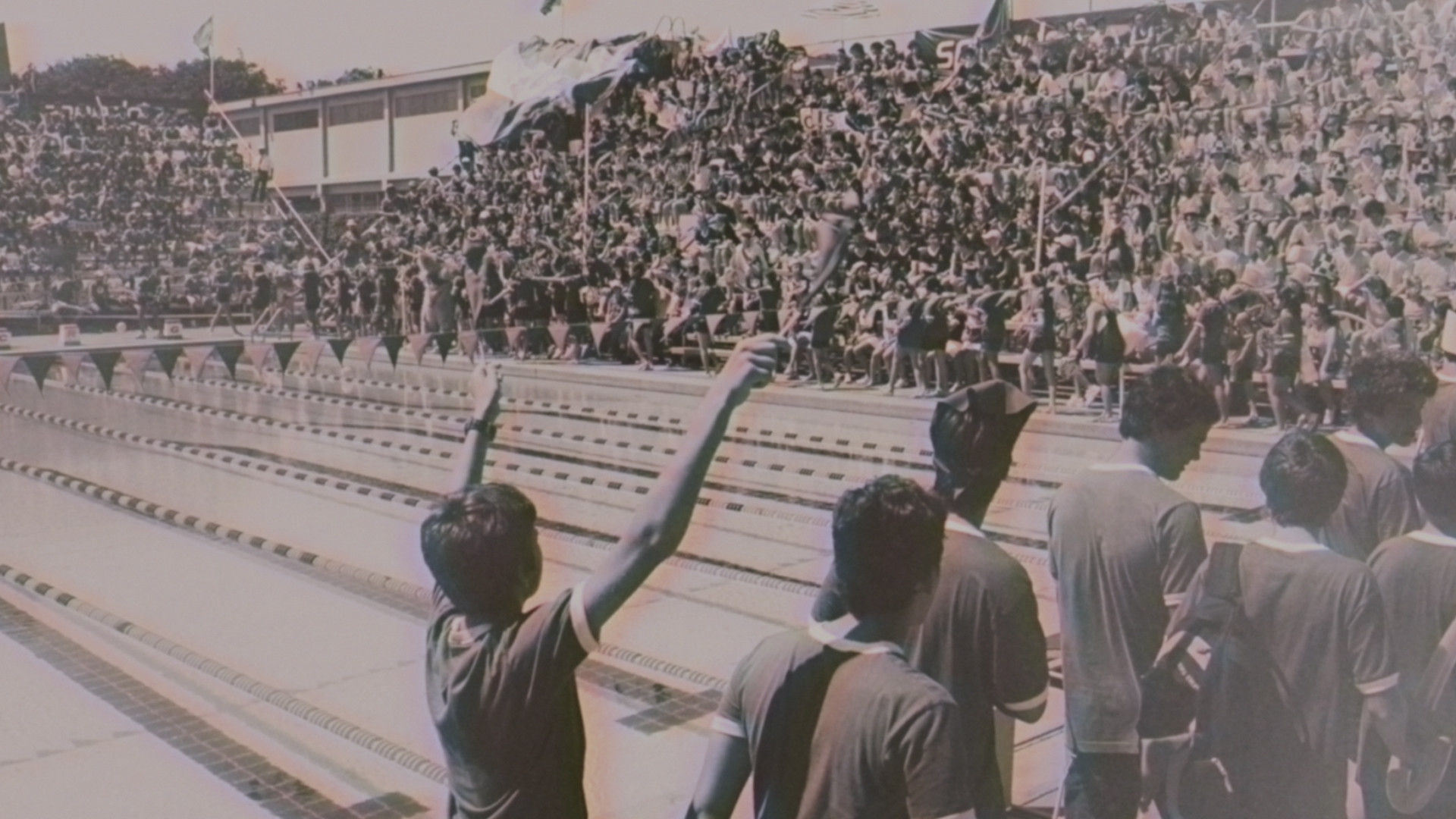 Origen familiar
Family Origin
—————————————–
Roberto Flores Muñoz
—————————————–
A familly with Andean roots and great aspirations succumbs to cultural imposition. Words, color and images are set against each other in search of prevailing and not falling into oblivion.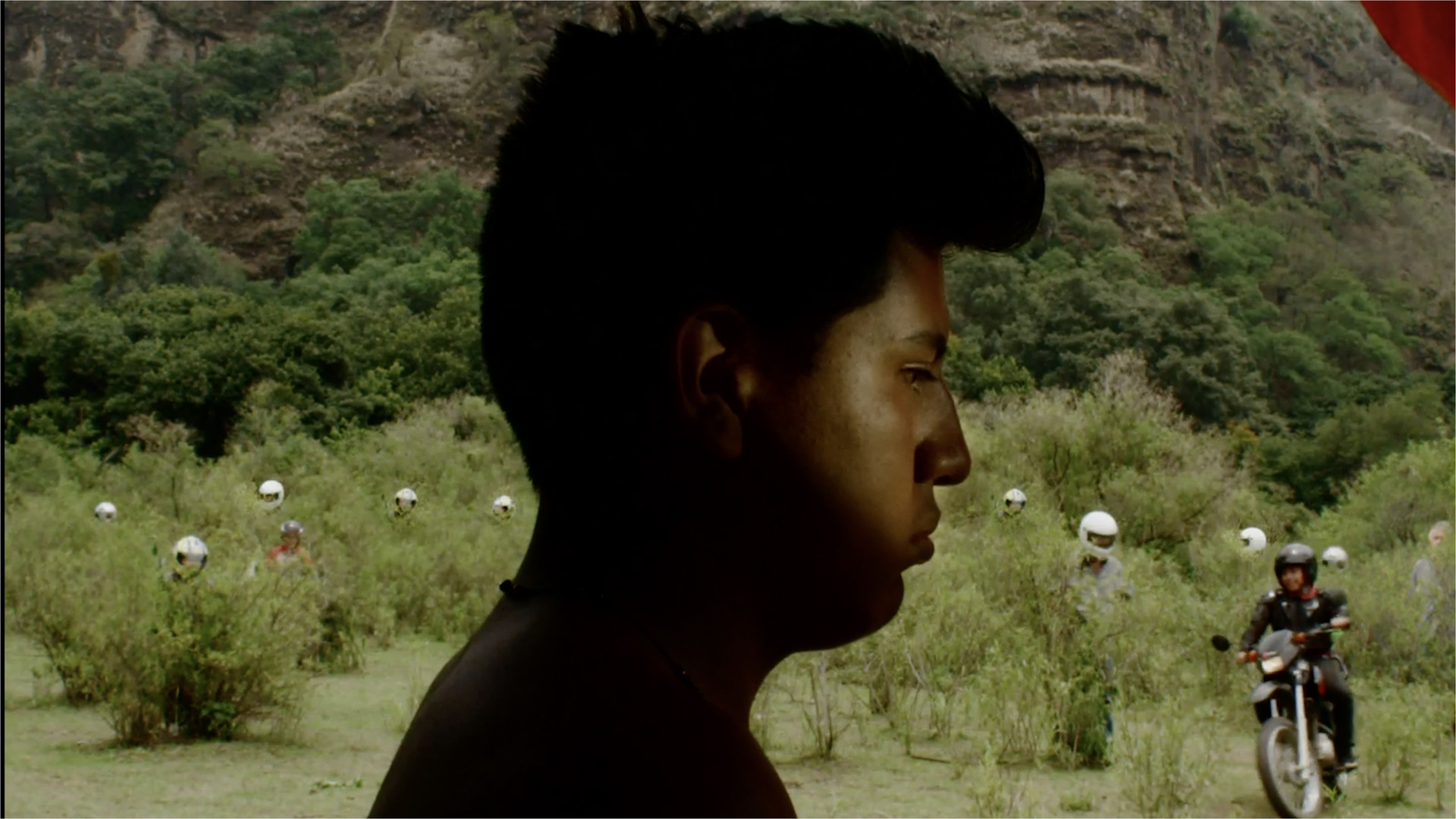 La Felicidad del Motociclista No Cabe en su Traje
Motorcyclist's Happiness Won't Fit Into His Suit
—————————————–
Gabriel Herrera
—————————————–
There he sits proudly on his beautiful motorcycle, which he will never lend to anyone. He is sure that he alone can explore the jungle. A role-reversal recreation game that takes aim at the hubris of the colonial conquerors.
2021, Mexico | 10min. 0s.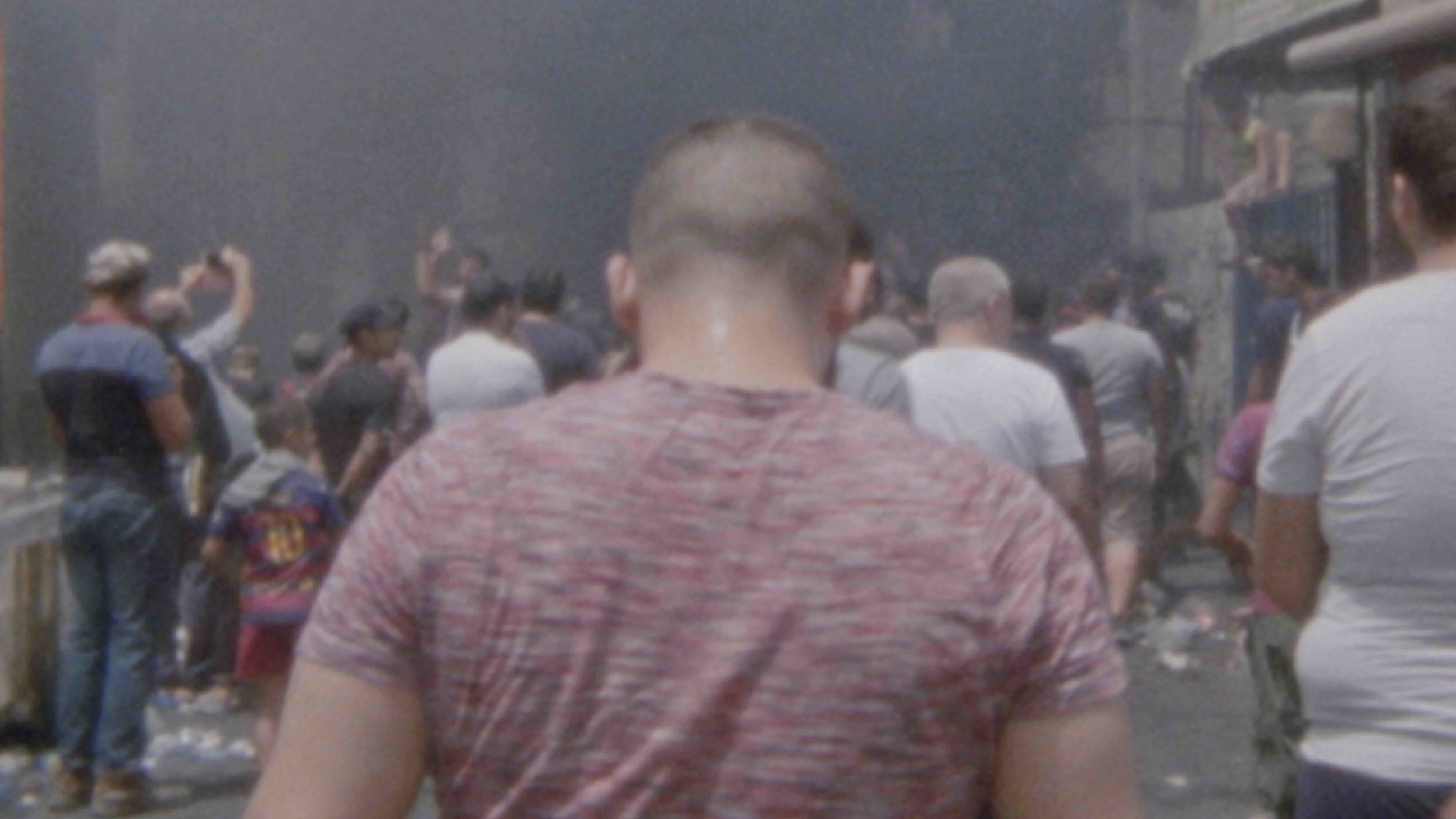 3 Logical Exits
—————————————–
Mahdi Fleifel
—————————————–
A sociological meditation on the different "exits" that young Palestinians choose, in order to cope with life in the refugee camps.
2020, Denmark | 14min. 0s.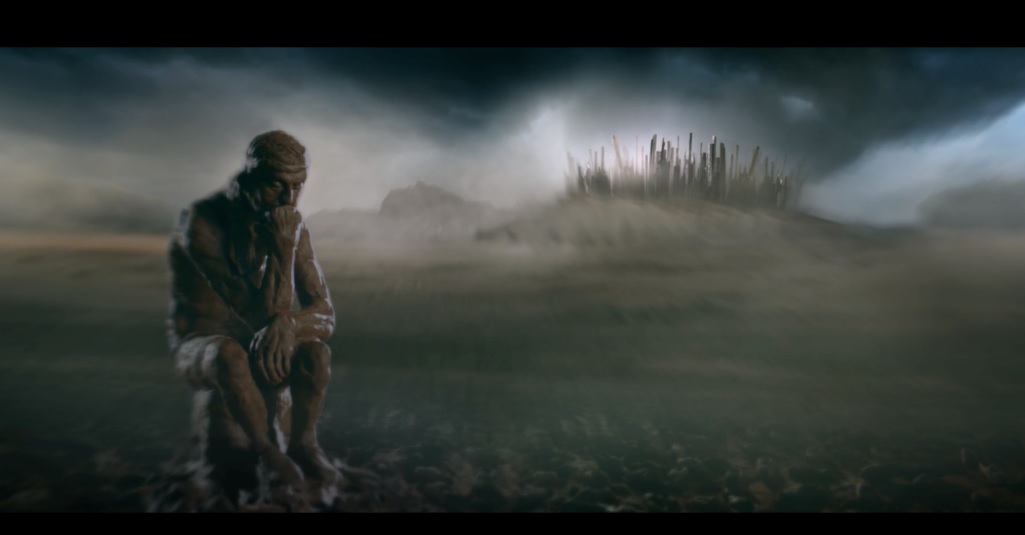 Children of the Soil
—————————————–
Ranadeep Bhattacharyya, Judhajit Bagchi
—————————————–
"Children of the Soil" is a thought provoking visual comment on events plaguing India's farmer community with its associated evils like starvation, debt trap, homelessness, deprivation, begging, suicides and urban migration to losing their very farmland that defines them. Sculptures made of soil collected from the barren fields of farmers who have committed suicide, are used to document the plight of Indian farmers in recent times, from glory to misery at the iron hand of urban industrialisation.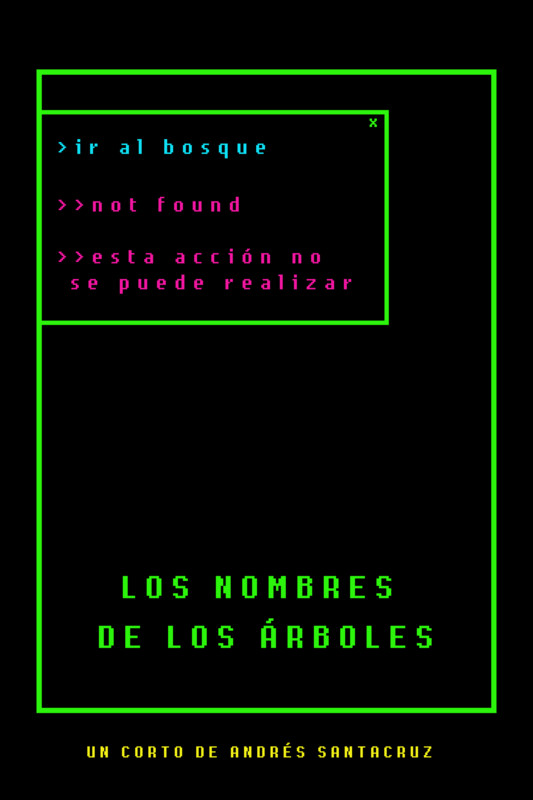 Los Nombres de los Árboles
—————————————–
Andrés Santacruz
—————————————–
The names of the trees is a temporary trip through videogames, the only alternative for a city child in Colombia during the 90s, to approach nature, by living in a country at war that makes the field a risky and unattainable place.
2021, Colombia | 14min. 11s.