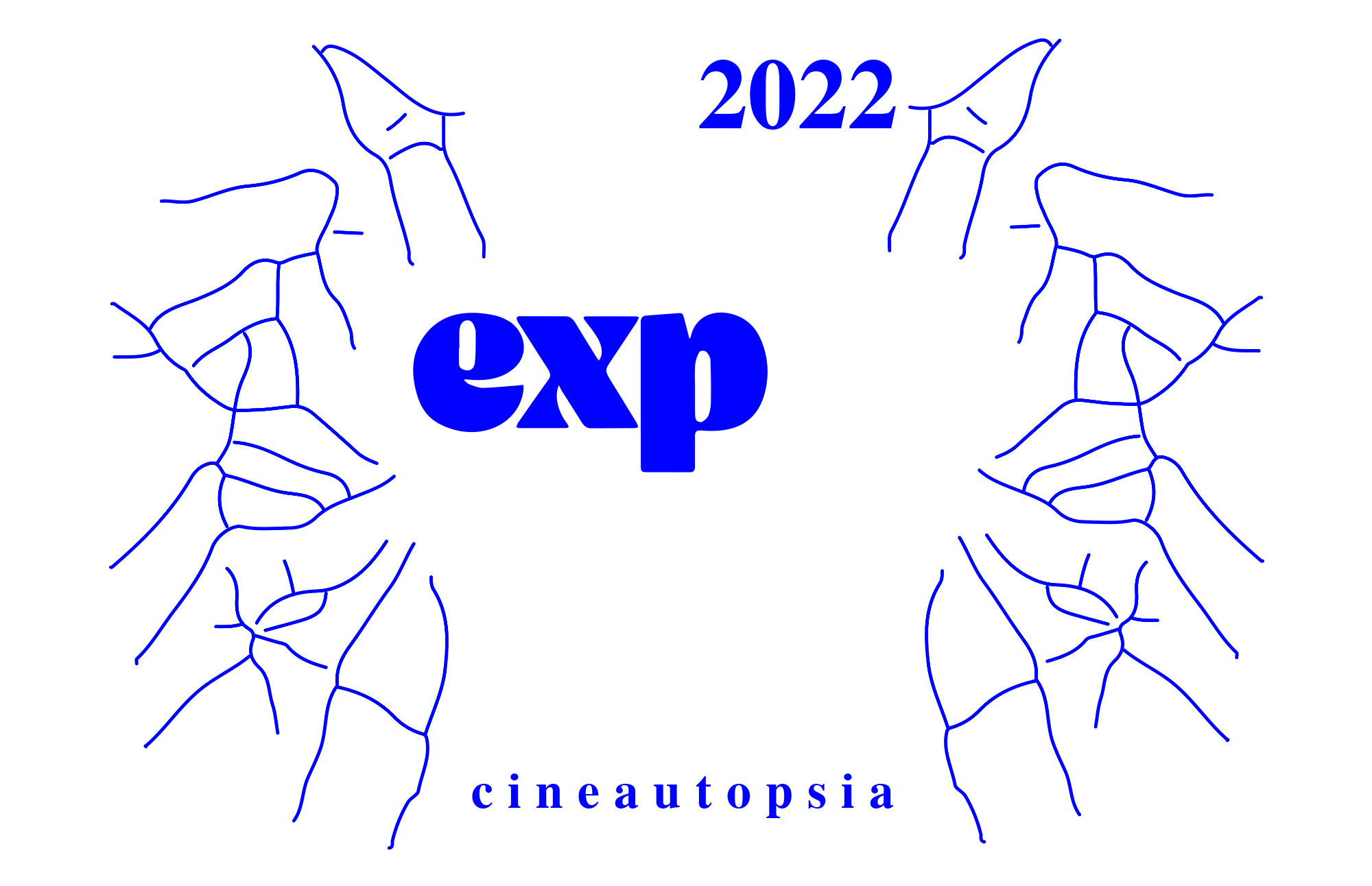 We present our Official Selection 2022, which is our offer to the world and is the result of the work of visualization, classification and evaluation of hundreds of audiovisual artworks, a task carried out in 3 phases by a team of 10 curators, where each work was studied up to 3 times by different professionals.
We selected 84 films of contemporary experimental cinema from 28 countries that represent a broad look at the avant-garde of audiovisual art created from 2020 to the present. Of all these works, the curatorial team has highlighted (Destacadas) some films from Colombia, Latin America and Other Latitudes (and longitudes), whose creative process and original search we believe reflect the current experimental audiovisual movement and for this reason will be appreciated by a jury, which will award the most relevant works of the year. Nosotr_s seremos,
Tiagx Vélez, Colombia, 12min. 51s.
Presage,
Juliana Zuluaga, Tiagx Vélez, Colombia, 26min.
Baúles de recuerdos, Trunks of memories,
Antonia Bello, Colombia, 2min. 30s.
Pasquines,
Laura Carmona Hoyos, Colombia, 7min. 52s.
tempestad, tempest,
Rodolfo Tarazona, Colombia, 4min. 56s.
La fuerza pública no es pública,
, Colombia, 26s.
Oda a Marte, Ode to Mars,
Marta Cabrera, Colombia, 4min. 48s.
Mariana y las cosas, Mariana and the order of things,
Oscar Garzon, Colombia, 7min.
Una fricción que no detiene, Friction that doesn't stop,
Juan Pablo Gaviria, Colombia, 10min. 52s.
La Soledad, The Solitude,
Joseph Alexander Herrera, Colombia, 8min. 41s.
La parábola de Saturno, Saturn's parable,
Ana Cristina Ayala, Colombia, 4min. 40s.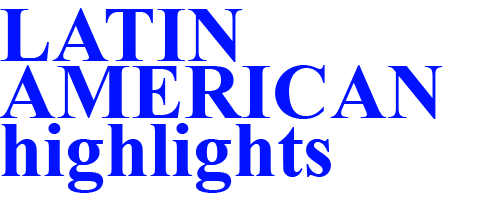 Time Crystals,
Abinadi Meza, Mexico, 5min. 35s.
Todos os Rostos que Amo se Parecem, All the Faces I Love Look Alike,
Davi Mello, Deborah Perrotta, Brazil, 14min. 42s.
Concertina,
Gabriel Gonzalez Acosta, Mexico, 12min. 42s.
Fiebre, Fever,
Santiago Aldunate, Chile, 12min.
Canción de púas, Barbed Song,
Abril Iberico, Peru, 4min. 33s.
Excelentísima señora, Honorable Lady,
Ana Sol Alonso, Teresita Cherry, Argentina, 4min. 10s.
Yon, Call me Jonathan,
Bárbara Lago, Argentina, 8min. 8s.
Nunca más un México sin nosotrxs, Never Again a Mexico without us,
Juan Jacobo Del Castillo, Mexico, 6min.
Acordate, dame un beso al despertar, Remember to Kiss Me When You Wake Up,
Estyefanía Clotti, Argentina, 23min. 54s.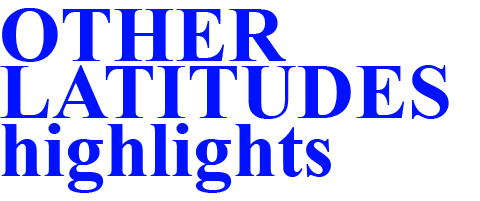 Prendre le nord, Due North,
Chantal Caron, Canada, 23min. 10s.
P L U M E,
Mike Rollo, Canada, 7min. 20s.
Salin, Saline,
Anne-Marie Bouchard, Canada, 2min. 56s.
Autoritratto all'Inferno / Self-portrait in Hell,
Federica Foglia, Canada, 3min. 30s.
Dear Nanay,
Frances Grace Mortel, United States, 3min. 24s.
Rivolta e malinconia,
Mattia Biondi, Italy, 5min. 10s.
Collage 37,
Luis Carlos Rodríguez, Spain, 7min. 7s.
Once I passed,
Martin Gerigk, Germany, 10min.
For Creation,
Deborah Louise Kelly, Australia, 7min. 22s.
Shivering wall .,
Tseng Yu Chin, Taiwan, 10min.
GRID,
Alexandre Alagôa, Portugal, 14min. Summer Light for Tula,
Silvia Alison Turchin, United States, 9min. 24s.
A Thousand Years Ago,
Edgar Jorge Baralt, United States, 19min. 49s.
Hoy Lloverá, It will rain today,
Mariana Correa González, Colombia, 6min. 44s.
Look Down and Find It,
Lori Felker, Julian Day, Australia, 13min. 7s.
The Dark Forest,
Martin Del Carpio, United States, 9min. 23s.
Song of Summer,
Tu Wang, China, 13min. 28s.
Datura's Aubade,
Jean-Jacques Martinod, Bretta C. Walker, United States, 17min.
Este título está aquí,
Raquel Páez Guzmán, Colombia, 25min. Entradas Y Salidas, Exits And Entries,
Alexandra Gelis, Canada, 10min. 30s.
Nosotr_s seremos,
Tiagx Vélez, Colombia, 12min. 51s.
Tercer Mundo, Third World,
Juliana Hernández Rocha, Colombia, 7min.
Unborn,
Sasha Marie Speer, United States, 5min.
Las Picapedreras, The Stonebreakers,
Azul Aizenberg, Argentina, 16min.
I am Hydra,
Thale Blix Fastvold, Norway, 9min.
Presage,
Juliana Zuluaga, Tiagx Vélez, Colombia, 26min.
REDOMA,
PV Ferraz, Brazil, 10min.
Anastatica,
Juana Robles, Ireland, 30min.
I Tried to write a Love letter- with My Body,
Priyanka Das, United States, 22min. 30s.
Prendre le nord, Due North,
Chantal Caron, Canada, 23min. 10s. The Two Faces of Tomorrow,
Patrick Hough, United Kingdom, 38min. 29s.
En Campanie, l'hiver, In Campania, in the winter,
Théo Verprat, France, 15min.
Ommatidia,
, United States, 7min. 30s.
Utopia,
Adriana Lopez Garibay, Mexico, 3min. 26s.
Alizava,
Andrius Žemaitis, Lithuania, 39min.
ÆON,
Emmanuel Fraisse, France, 30min.
Puede una montaña recordar, Can a mountain recall,
Delfina Carlota Vazquez, Mexico, 20min.
Swalesong,
Nick Jordan, Jacob Cartwright, United Kingdom, 11min. 5s.
Podesta Island,
Stéphanie ROLAND, Micronesia, Federated States of, 23min. 24s. Life is One-Shot,
Hassan Mokhtari, Iran, Islamic Republic of, 13min. 30s.
Reencuentros, Re-encounters,
Claudia G. Covarrubias, Mexico, 4min.
Agua y más agua, Water and more water,
Francesca Svampa, Spain, 6min. 12s.
Grandma's Scissors,
Erica Sheu, United States, 5min. 34s.
Vercors,
BERLENDIS Sébastien, France, 13min. 50s.
Bagatelas, Bagatelles,
Ferrán Vergara, Chile, 25min. 25s.
Liminal,
Jhonny Carvajal Orozco, Colombia, 14min. 18s.
Estas imágenes fueron hechas para no mirarse (These images were made not to be looked at),
Pablo Romo, Mexico, 8min. 49s. Stinger,
Brian Zahm, United States, 4min. 50s.
Interlude,
Ans Mertens, Maika Garnica, Belgium, 10min. 13s.
Imágenes decodificadas de representaciones neuronales de un sueño, Decoded images from neural representations of a dream,
Carlos Hurtado Múnera, Colombia, 10min.
perf dance,
Steven Woloshen, Canada, 3min. 30s.
Capítulo Dois: Dominação, Chapter Two: Dominance,
, Not Specified, 8min. 10s.
Frequencies of Deep Time,
Eric Souther, United States, 6min. 26s.
Chiaroscuro,
Asia Vo, United States, 6min. 43s.
in ocula oculorum,
Anna Kipervaser, Ukraine, 12min. 14s.
Anagram,
Nathaniel Draper, France, 7min. 50s.
INCIPIENCE,
Yaroslav Bulavin, Russian Federation, 12min. 1s.
Under the Midnight Sun,
Mélissa Faivre, France, 9min. 52s. El cine ha muerto, Film is dead,
Juan Benitez Allassia, Argentina, 64min.
Ste. Anne,
Rhayne Vermette, Canada, 80min.
Luna in Caelo – Miedo a Morir, Luna in Caelo – Fear to Die,
Daniel Dávila, Chile, 45min.
Blood of the Family Tree,
Christine Panushka, United States, 62min. 39s.
BERG,
Joke Olthaar, Netherlands, 79min. 23s.
I have not been afraid of going blind for a long time,
Yannick Mosimann, Switzerland, 134min.
Sinfonia Salvaje, Wild Symphony,
Diego Samper, Colombia, 45min. 10s.
Akangatumirimusika,
Alexandre Dacosta, Brazil, 83min.
Ad Nauseam: The Faitheist Church,
Tor-Finn Malum Fitje, Thomas Anthony Hill, Norway, 56min. 42s.