Great representatives of contemporary experimental cinema from China, Australia, Belgium, Canada, Norway, the United States, the United Kingdom, Poland, Lithuania, Austria, France and Germany.
7 SHORT FILMS
53min. 18s.
RUNTIME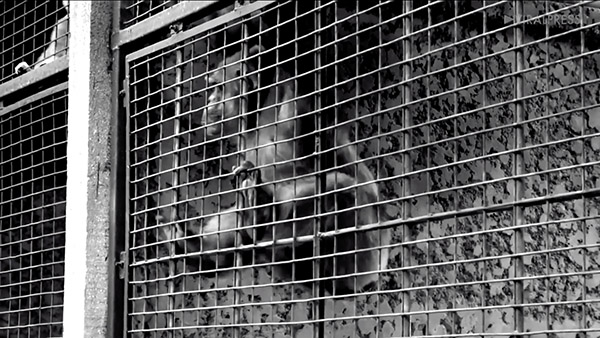 Cage (Breathe)
Jaula (Respiro)
—————————————–
Emilia Izquierdo
—————————————–
Cage is an experimental video composed by hand drawn animation and archival/film footage that explores the tension between entrapment and freedom, bringing the viewer into a sensorial experience of constraint and release. Using brilliant flat colour and sources from film and archives that address motion and motion-constraints the piece explores the interlace between humans, machines, animals and physical/psychological space investigating this way the cosmic, human/animal entrapment, motion and the strive to release.
2020, United Kingdom | 5min.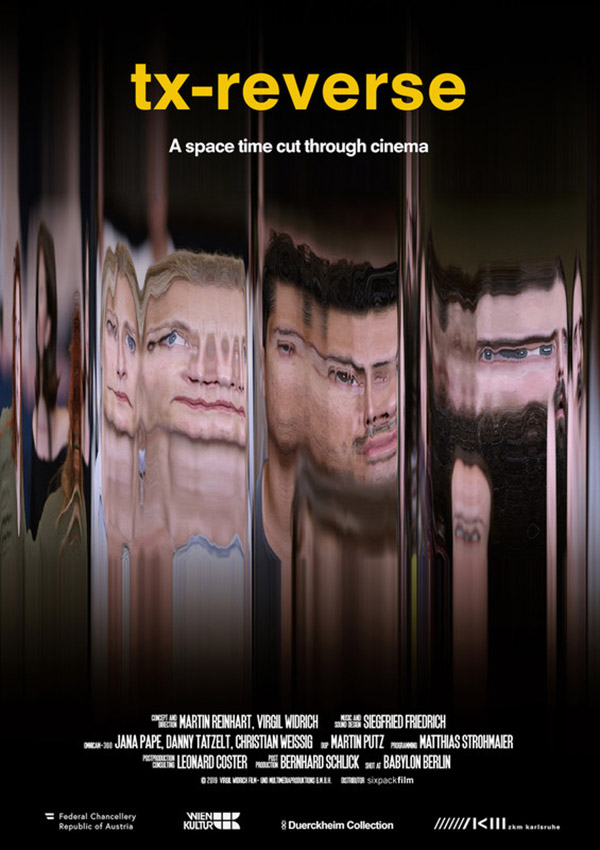 Tx – Reverse
—————————————–
Martin Reinhart, Virgil Widrich
—————————————–
What is behind the cinema screen? It is not surprising that cinema-in-the-cinema scenes are often used in horror films. For they irritate and unsettle by reminding us – the immobile viewers hidden in the cosy darkness – of our own questionable position. What if the forces of unlimited imagination penetrate through the canvas into our reality? What if the auditorium dissolves and with it the familiar laws of cinema itself? In a way never before seen, "tx-reverse" shows this collision of reality and cinema and draws its viewers into a vortex in which the familiar order of space and time seems to be suspended.
2019, Austria | 5min. 6s.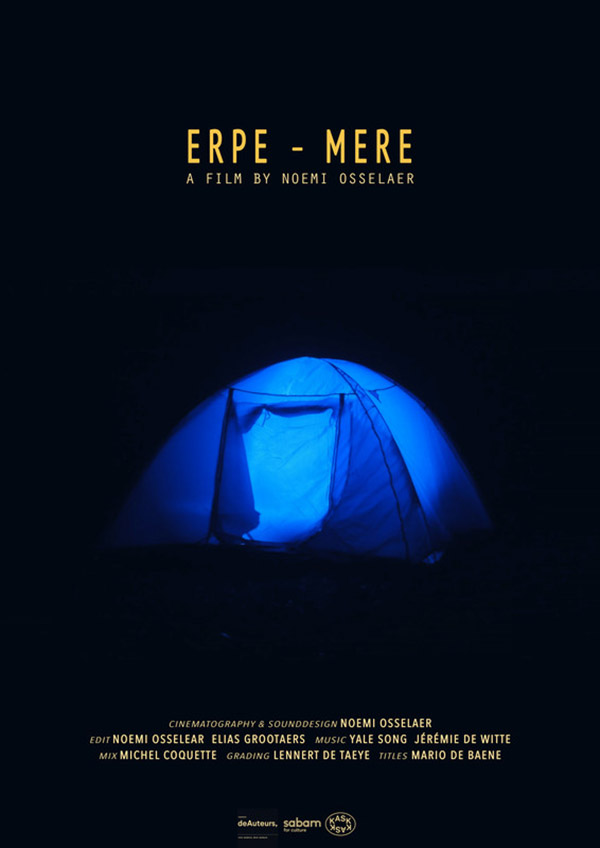 Erpe-Mere
—————————————–
Noemi Osselaer
—————————————–
Surrounded by the sound of nocturnal animals, a girl falls into a deep sleep. Gradually we are drawn into her dream, which unfolds into a cosmic journey through the meadows of Erpe-Mere, a rural community in Belgium.
2019, Belgium | 20min. 44s.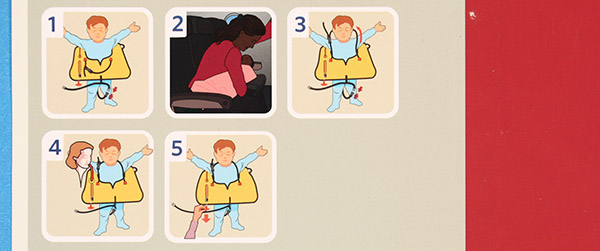 How I Learned to Stop Worrying
Cómo aprendí a dejar de preocuparme
—————————————–
Aaron Holmes
—————————————–
A poem of hope, despite looming apocalypse. Wonder at human flight curdles into dread; abstract fears of world-spanning system collapse become tangible in the bond between parent and child. Constructed by mining through airline safety pamphlets in search of buried meanings, resulting in a rhythmic, pulsing, sometimes cacophonous experience that juxtaposes ancient destruction myths, contemporary iconography, and expectations for a brighter and stranger human future.
2019, United States | 4min. 59s.
The Bed and the Street
La cama y la calle
—————————————–
Heather Frise, Mike Hoolboom
—————————————–
A love story set in the global anti-austerity demonstrations. As citizens take back their streets, two women meet and fall in love. What geometry of desire will help overthrow the state? What micro-politics of sharing and communality will provide fuel for demonstrations that will remove and replace the neo-liberal consensus? Cast in a palimpsest of images and sounds, as if there were no way to separate inside and out, the street and the bedroom.
2018, Canada | 4min. 30s.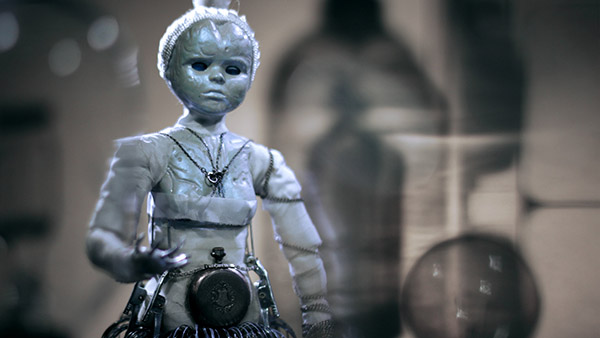 Pandora
—————————————–
Matthias Lerch
—————————————–
"PANDORA" interprets the corresponding myth as a process of consciousness and tells the story of a manipulated character, that frees herself from her predestination.
2020, Germany | 6min. 59s.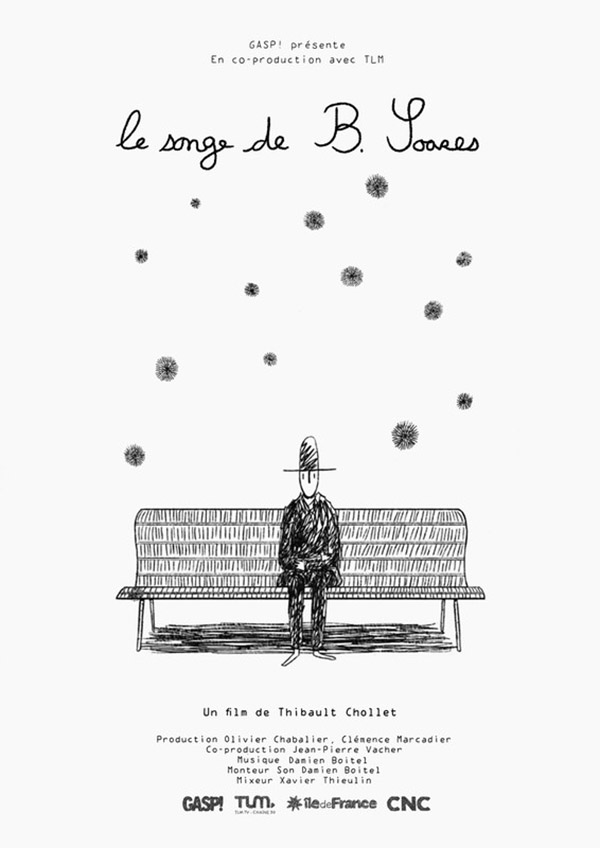 Le Songe de B. Soares
The Dream of B. Soares
—————————————–
Thibault Chollet
—————————————–
I am like a pendulum that can't stop waving, always moving, never reaching.