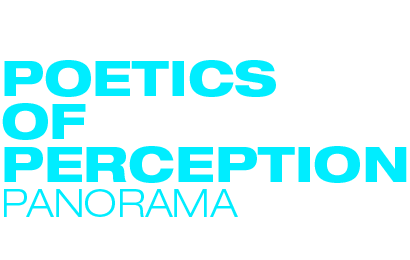 The works in this program were selected from the appropriation of audiovisual technologies in search of a poetic language or focused on audiovisual perception. In turn, the exploration of emotions, the experimentation of time and rhythmic compositions, transform everything that is seen and heard in an order from the symbolic to the sensory.
There is thus the possibility of immersing oneself before visions, mental states or worlds full of abstraction and cosmology. The routines, dreams, memories or experiences of how spaces are inhabited are also presented. The expressive singularity of these works lies both in the effects as the intervention of image and sound as plastic and artistic matter, as well as the use of animation techniques, optical pulsations and the nuances generated from contemporary music. 
Programmer:
JUAN CAMILO ÁLVAREZ
15 SHORT FILMS
1h. 59min. 12s.
RUNTIME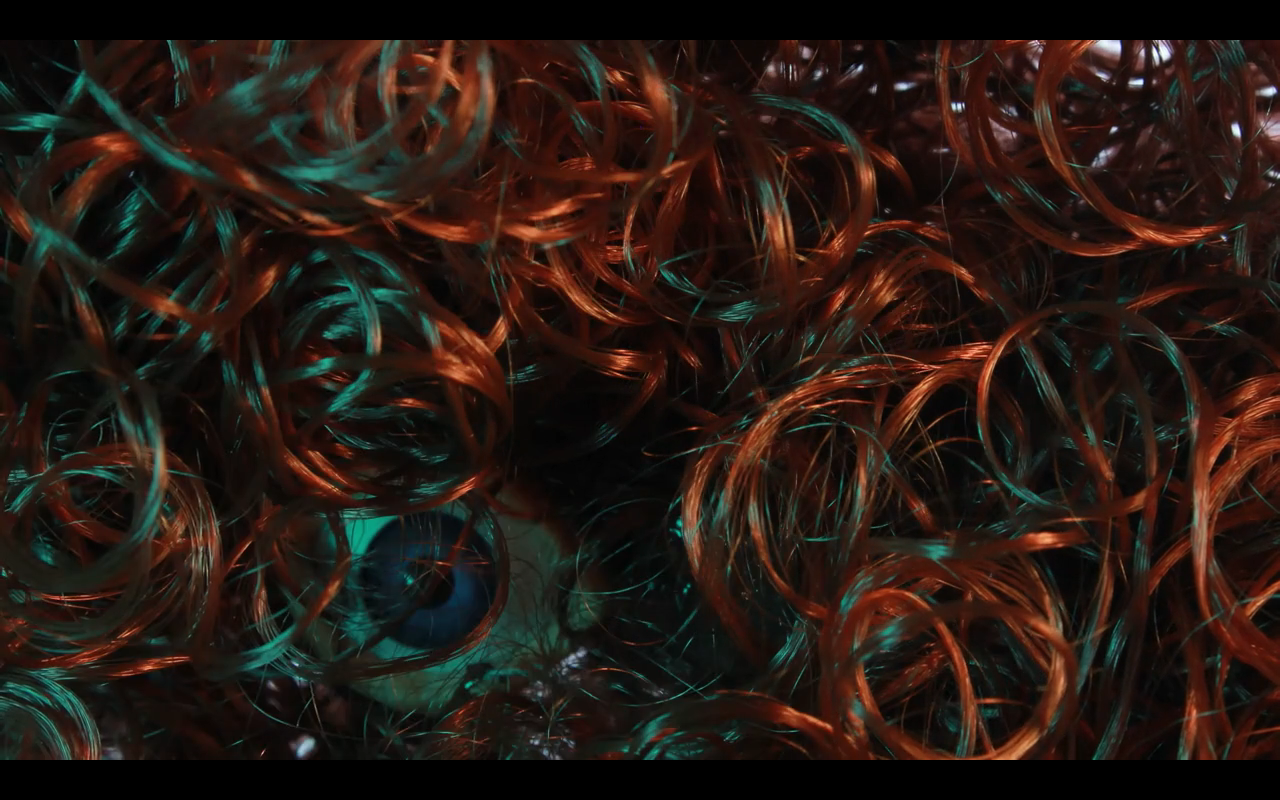 Windows negro
Atra Fenestras 
—————————————–
Paula Céspedes Sánchez
—————————————–
Atra Fenestras is an experimental short film in Stop Motion, which invites to awaken a wide visual, visceral and sensorial experience in an exploration of possible "own" or "alien" entrails that are in an intense and constant transformation. A raw and vivid immersion operation of movements, towards a distant and unexplored interior.
2019, Colombia | 4min. 50s.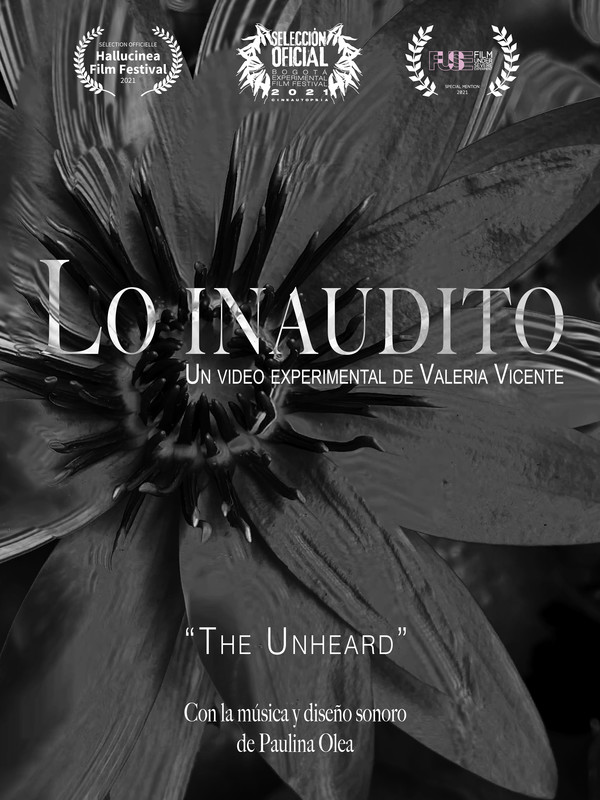 Lo Inaudito
The Unheard 
—————————————–
Valeria Vicente
—————————————–
"The sound of the moon orbiting"…"The sound of light when it bends"… The unheard of. The memory of the finite, an experimental video that confronts us with the melancholy of confinement and obsolescence, which feels like programmed, from day to day, the coexistence with one's own space, the passing of days, the move, the calm, the slow. The stoicism in the architecture of a stopped city and the deterioration of the memories that is built under the concept of glitch and feedback in both portals; visual and auditory that seeks to take the viewer through a journey of what only already exists in the corrupt memory by its bearing, misinterpreted stimuli in a hostile and ruthless digital environment for the romantic human. Directed, photographed and assembled by Valeria Vicente with the music and sound design of Paulina Olea.
2020, Mexico | 16min. 38s.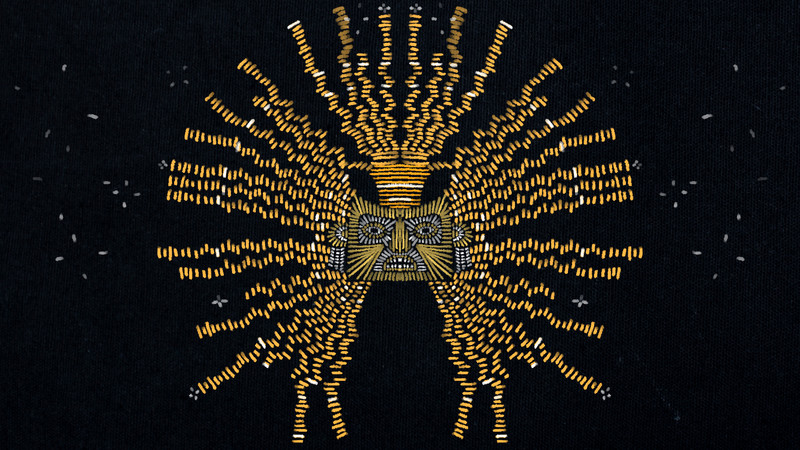 ADENTRO DE LA TIERRA
—————————————–
Katalin Egely
—————————————–
The three symbolic animals of the Andean cosmovision guide us through the three worlds, three mental states. Both visually and musically, it blends ancient and contemporary in one fabric to create something current.
2018, Argentina | 3min. 44s.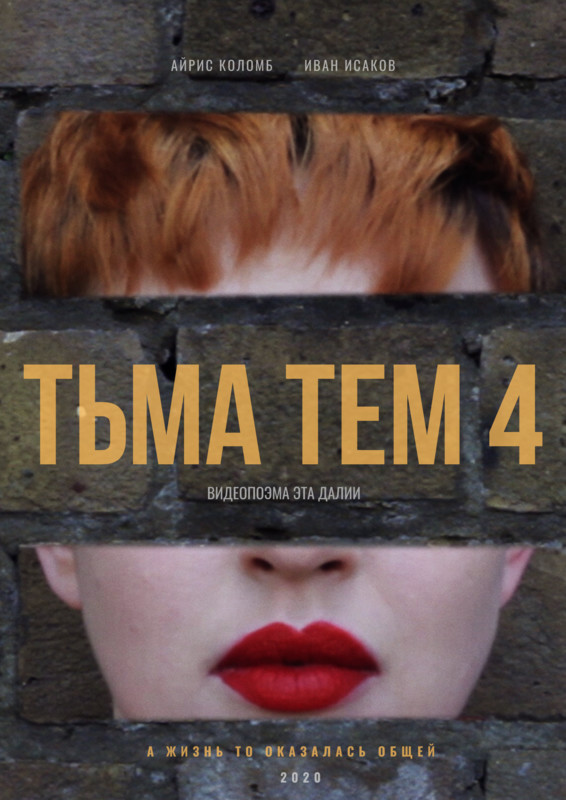 Тьма Тем 4
Dark Myriad 4
—————————————–
Eta Dahlia
—————————————–
Dark Myriad 4 (Тьма Тем 4) is a videopoem that aims to create a new type of poetic language, integrating spoken word with moving image to develop a non-illustrative style. This piece ponders on the act of looking at a plain brick wall, which starts to tell its story in a rhythmic burst of colours. The videopoem presented here is part of an album called Dark Myriad (Тьма Тем). The project aims to integrate the audio-visual elements into inseparable rhythmic and rhyming compositions. This approach strives to reach a universal type of poem, where the natural language of the spoken word is only a part of the composition and the knowledge of this language does not limit the understanding and appreciation of the piece. The project builds on Eta Dahlia's previous videopoem album Little Flowers (Цветочки) and develops the visual aspects and techniques of creating unified videopoetic experience. The title Dark Myriad comes from an ancient Slavonic numbering system and signifies the biggest possible number, which is linguistically associated with darkness and its perceived infinity. Note that the videopoem is originally in Russian. English subtitles are included on Vimeo. Further English materials are available on request.
2020, United Kingdom | 2min. 45s.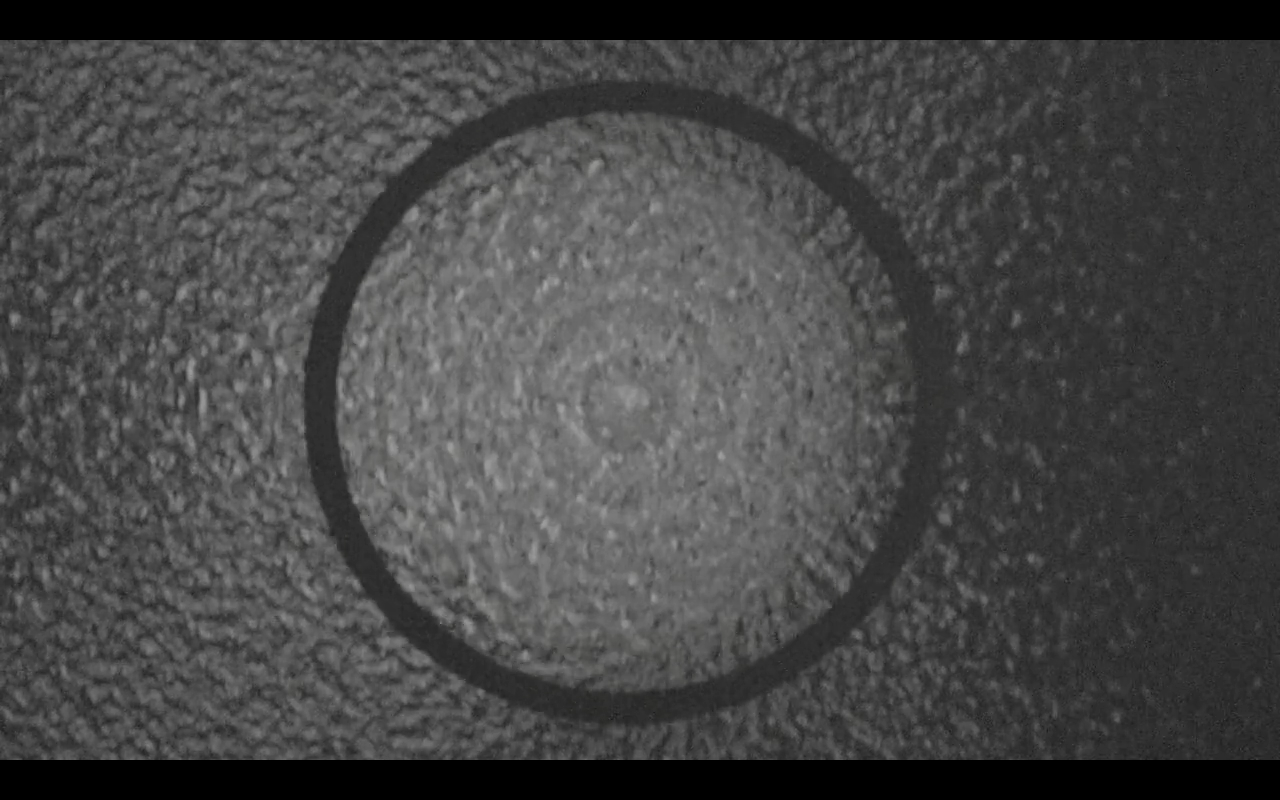 Bass Seqences
Bass Sequences
—————————————–
Paul Polze
—————————————–
"Bass Sequences" is an experimental film that plays with bass, matriality and audio terminology. In this film, various parts are representative of the audiovisiological visualization of a sound collage consisting of deep bass frequencies. It is a project where the main idea was to create a film only with bass sounds and abstract visualizations for those sounds. Good bass speakers or headphones are recommended.
2020, Germany | 3min. 38s.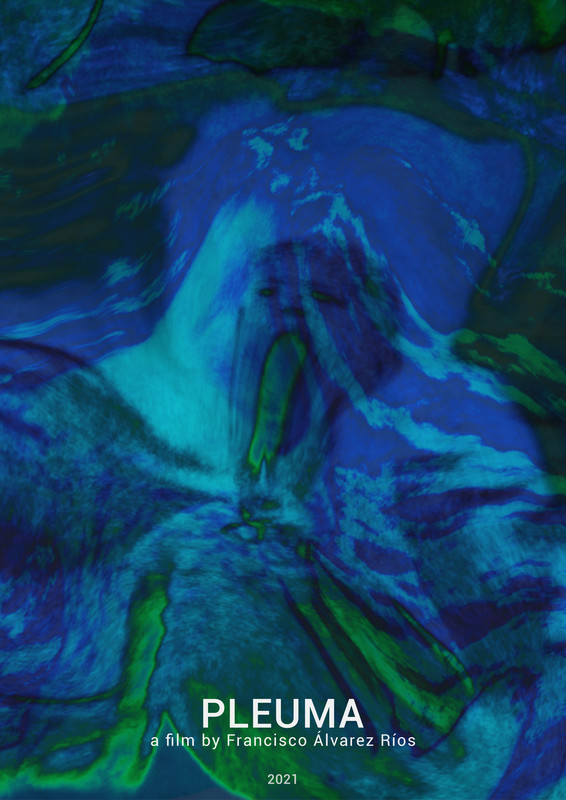 Pleuma
—————————————–
Francisco Álvarez Ríos
—————————————–
Fluorescent, oxidized and liquid visions of anonymous bodies traverse an unknown dimension through optical pulsations; insistent flickering in the sea of consciousness. Pleuma is an exercise on the digital intervention of family films in S8mm format.
2021, Ecuador | 7min. 40s.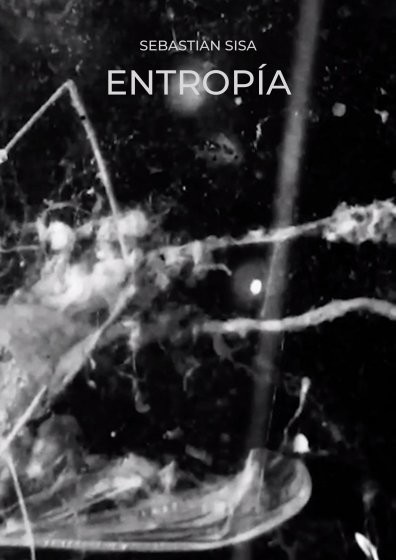 Entropía
Entropy
—————————————–
Juan Sebastian Sisa Archila
—————————————–
Humanity has a margin of a thousand years before self-destructing at the hands of its scientific and technological advances, to survive as a species we must travel to the stars or become extinct.
2020, Colombia | 5min. 21s.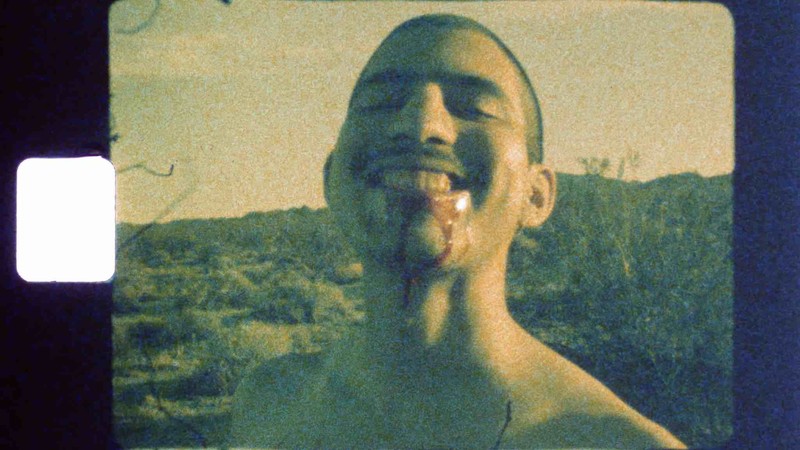 Everybody Dies
—————————————–
Anderson Matthew
—————————————–
Utilizing super 8mm with an economical shooting method of quick, short shots building idiosyncratic rhythms via rapid editing techniques Matthew has been exploring in his recent work, time and even the body folds in on itself. Everybody Dies (2020) is a poetic journey into the desert. It's a reflection on the nature of death as something not to be feared, but embraced as a part of the personal and universal human experience.
2021, United States | 8min. 1s.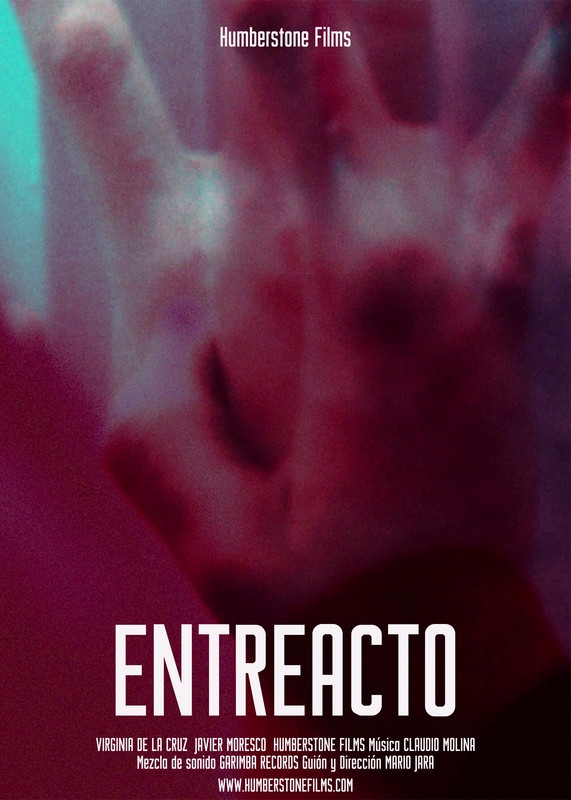 Entreacto
—————————————–
Mario Jara
—————————————–
"Maria is a happy girl. His life passes quietly between dance and his family, but an accident takes him out of his routine and forces him to redirect his life. María's story is a pretext to re-envision the artistic avant-gardes of the early twentieth century, the name of the short film (Intermission) refers to Entr'acte, by Rener Clair and Erick Satie. The idea is to propose a specific way for the cinematographic narrative, where the ellipsis is the key and the incomplete image the vehicle of the story. It should not be forgotten that movement in the cinema is an illusion conceived by retinal persistence. As Deluce said: movement is always born behind our backs. So movement in cinema is a fantasy. Cinema is fantasy. The cinema is based on this deception of our senses, so that the forms must remain in line with this principle. Thus, ellipsis is the tool most consistent with this maxim. The narrative leap that ellipsis causes is completed by our brain, just as the movement that arises between frames is perpetrated by our mind. The image must also follow this principle, it must force us to imagine, to fill in spaces and ideas. It is based on this point that we propose the incomplete image as the specific form of our project."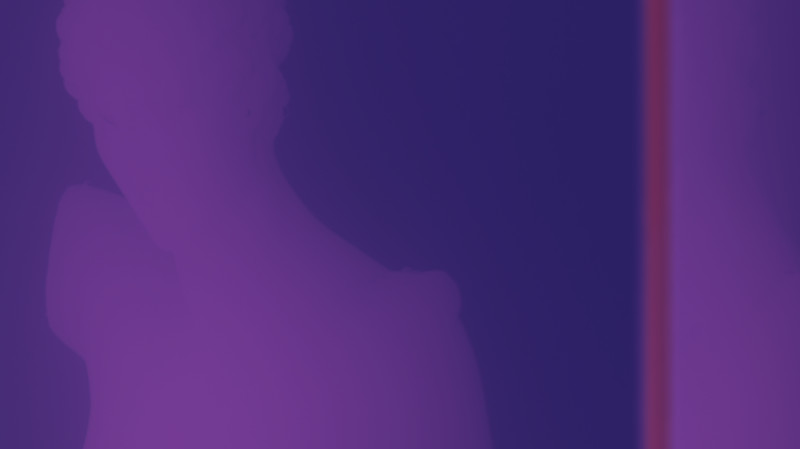 Digital Love (remix)
—————————————–
Raphaël Languillat + lovemusic
—————————————–
A neonwave audiovisual poem about love, desire and death bringing together an ambient remix of Daft Punk's Digital Love with fragments of William Shakespeare's erotic poem Venus and Adonis.
2020, Germany | 5min. 0s.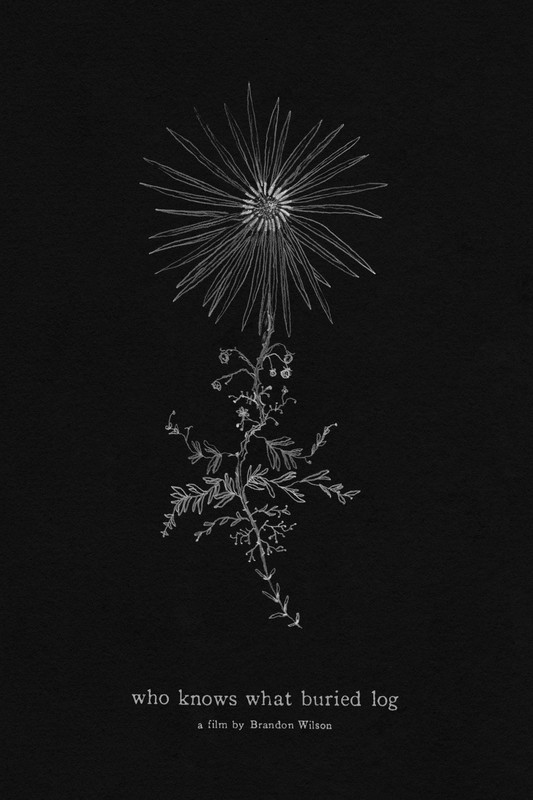 Who Knows What Buried Log
—————————————–
Brandon Wilson
—————————————–
"I am the flower of who knows what buried log that to be alive creates children up from the dark womb of the earth" —Antonia Pozzi (1912-1938). Who Knows What Buried Log is a film concerned with memory and ancestry, transformation and loss, internal landscapes and the passage of time. Images of nature, interiors of houses and family photo albums arrive alone or in layers, continually appearing, interacting and retreating.
2021, United States | 18min. 50s.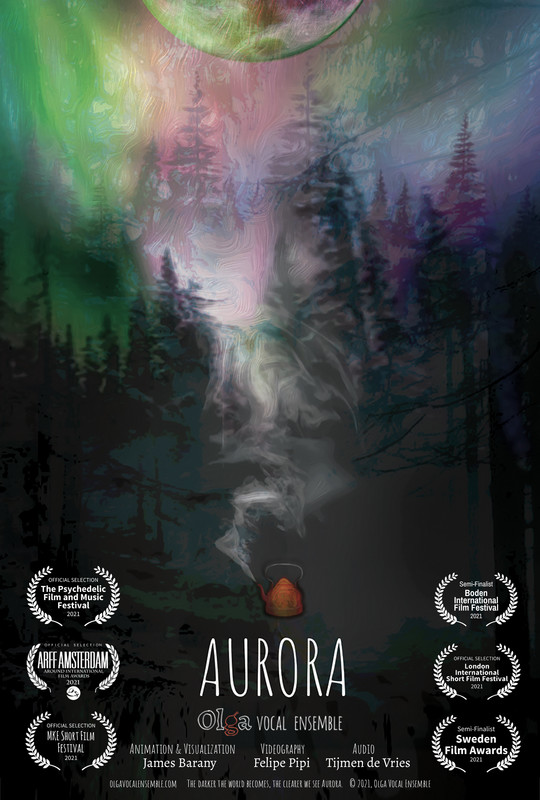 Aurora
—————————————–
James Barany
—————————————–
Experimental rotoscoped animation of Aurora as performed by OLGA Vocal Ensemble, Netherlands.
2021, Netherlands | 6min. 0s.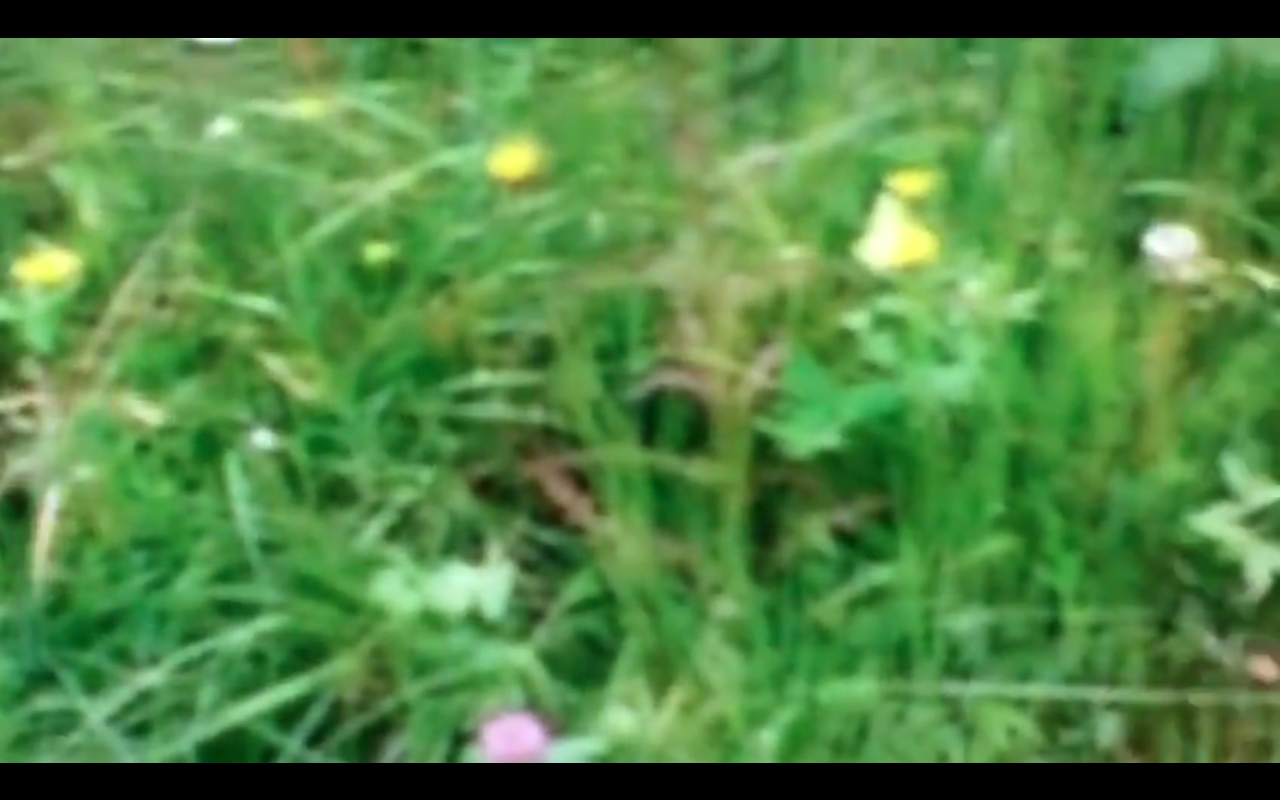 En el momento en que digo que estoy aquí ahora, ahora ya no es más [Parte I]
The moment i say i'm here now it's not now anymore [part I]
—————————————–
Maria Santodomingo
—————————————–
Time limits the experience of the real through the symbolic order, by making it comprehensible within the illusion of unity. An idea of organizing reality is established: everything changes in a linear way: past, present and future. But, always giving ontological relevance to the present as the real. Indeed, something can be real and then not be (within the symbolic order) because time exists. How can this gap be invisible for the subjectivity?
2020, Colombia | 7min. 42s.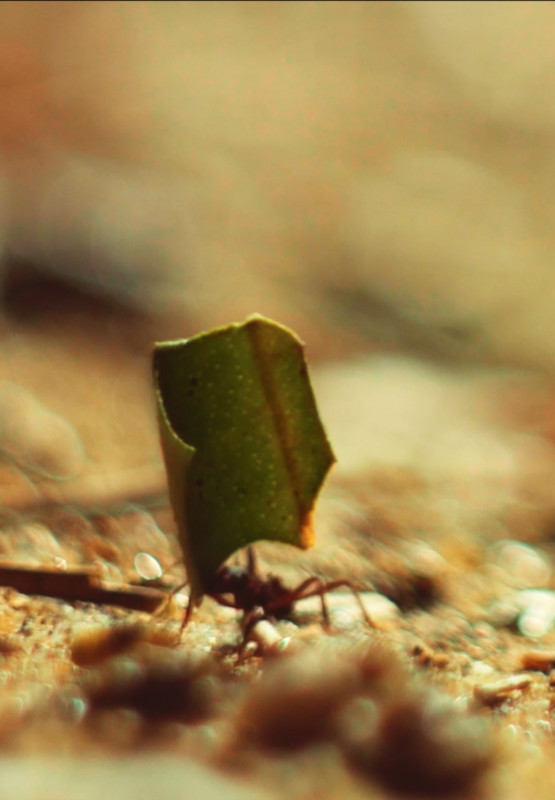 Jardim
Garden
—————————————–
Matias Borgström
—————————————–
From the creation of a universe composed of several real and modifiable environments, the author seeks to reconcile, poetically and experimentally, his routine of confinement with life in his garden, previously invisible to his gaze. Distancing the light bulb directed at the human being to also illuminate its environment, "Jardim" represents the encounter of two dimensions that cohabit in the same space.
2021, Brazil | 15min. 40s.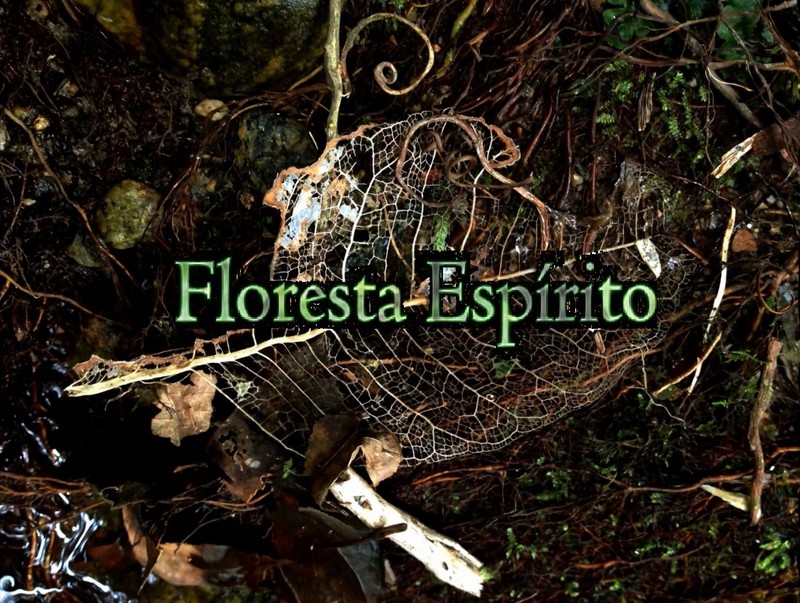 Floresta Espírito
Spirit Forest
—————————————–
Clara Chroma
—————————————–
A shamanic trip through the entrails of the atlantic forest.