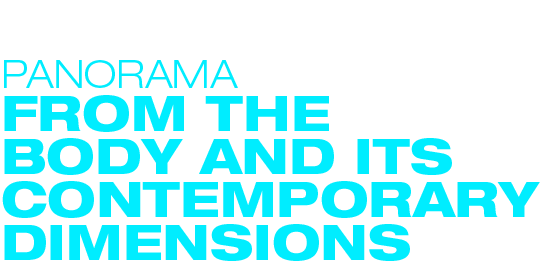 This selection of ten works brings together diverse identities, relationships with the world, and the idea of possible futures. There, reality, surrealism, and coexistence are presented as practical dimensions without limits in perception, reconsidering the way things look/are produced and how the body activates other levels of thoughts about routine, time, and space. Collective experimentation connects poetry with the abstract, while individual experimentation shows us the connection between the human and the spiritual world.
Based on choreography, performance, dance, and contortionism, this piece is a contemporary corpus full of amazement, resistance, movement, and stillness; a body that manifests itself through emotion, object, and matter. The bodies represented there have a common problem: the struggle with restrictions, guilt and emotional burden.
They are, in turn, expressions of a political body, a body in space, a body in interaction or in solitude, a body that becomes aware of what is happening around it or the one who proposes, how to get rid of the concept "body"?
These concepts of experimentation go beyond the borders of audiovisual language, to arrive at an artistic perception with multiple discourses and a creative freedom that is lived under the cinematic experience centered on the body as the center of creation.
Programmer:
JUAN CAMILO ÁLVAREZ
10 SHORT FILMS
1h. 42m. 44s.
RUNTIME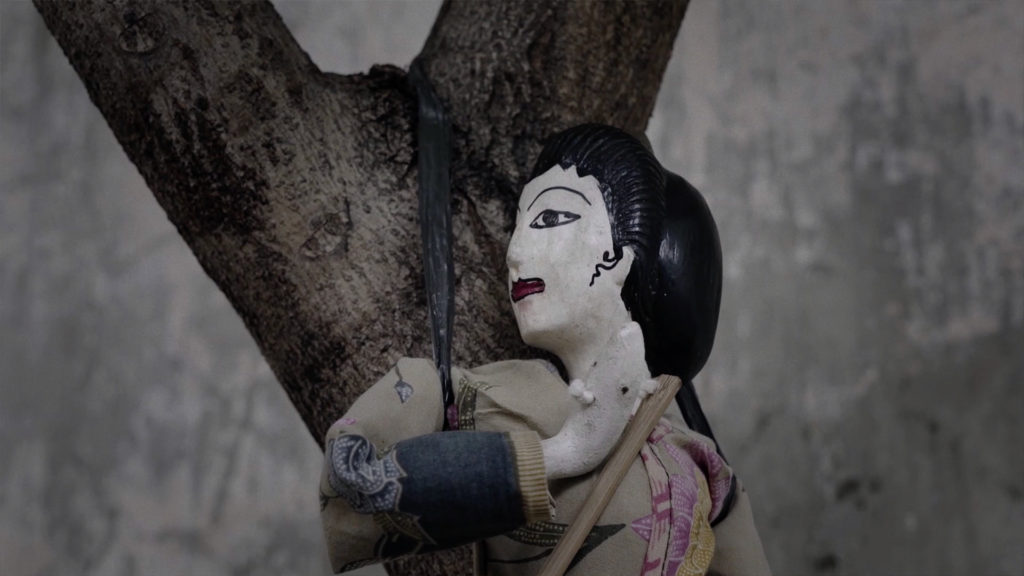 Kenangan yang Berjatuhan

Fallen Memories
—————————————–
Keng U LAO
—————————————–
Waking up to an alternate reality, a man encounters an aged sewing machine and a batik left on the pedestal that arouses his desires. As he interacts with the batik, he struggles to break free from an invisible restraint and soon merges with its structure with graceful fluidity, finally free.
2020, Indonesia | 10min. 45s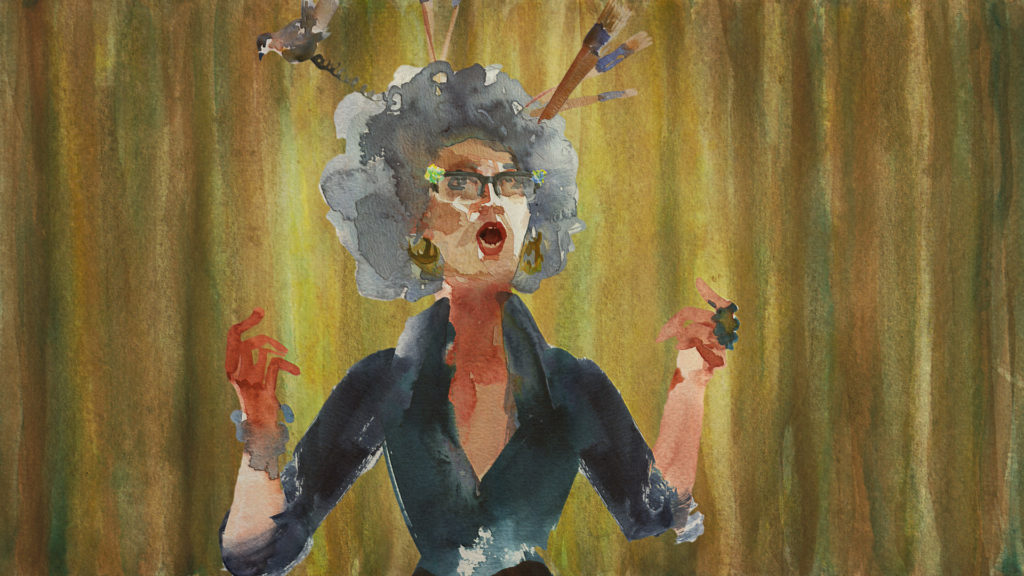 Nude Triumphant
—————————————–
Leo Crane
—————————————–
Jay is trapped in the relentless City until he is forced to confront his relationship with Time and himself. Jay rushes to get ready for another frantic day. Armoured against the sights and sounds of the City, he races against time until a chance encounter propels him into a strange watercolour world. Here, three Nudes reveal their truth and an enigmatic Professor directs time. But will Jay dare to expose himself in order to find the clarity and connection he seeks? Nude Triumphant combines painting from life with experimental digital animation. It was produced during the Covid-19 lockdown with a community of Queer and intersectional life models and artists. The film encourages us to pause and reflect, discovering our unique identities in stillness and building a healthier relationship with time and with ourselves.
2020, United Kingdom | 8min. 15s.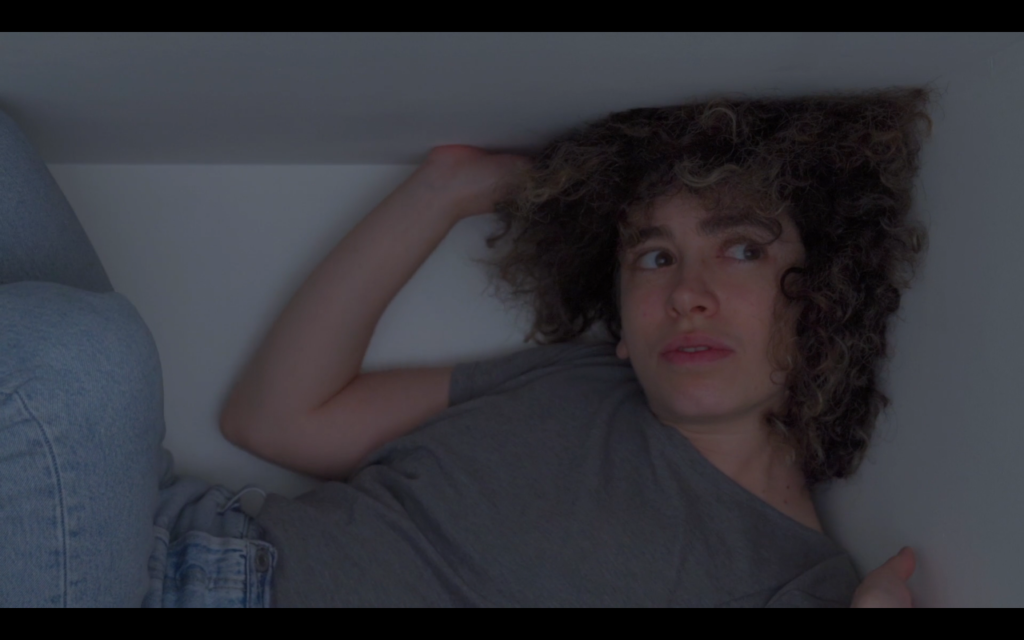 Plantarians: Appendix
—————————————–
Ellie Kyungran Heo
—————————————–
Why is it that we place a plant in a pot, constricting its ability to grow and occupy physical space? This work was created to be shown as a looped video installation as part of the series 'Plantarians' that asks: Is a plant aware of what is happening around it? What does a plant see, hear, and feel as it is caught up in the food chain of all living things?
2020, South Korea / United Kingdom | 5min. 45s.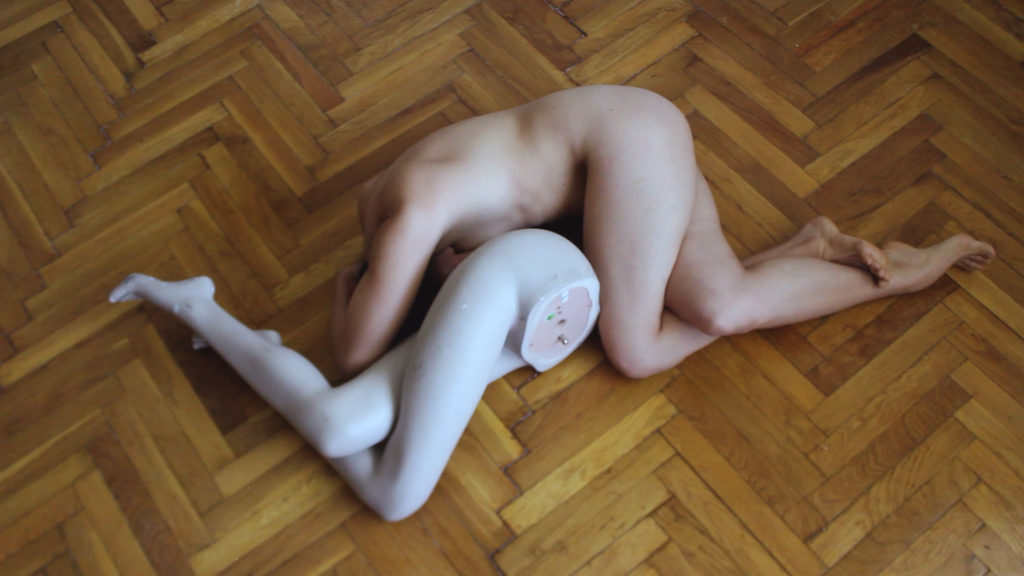 Sunless
—————————————–
Corina Andrian (Red-Cor)
—————————————–
DANCE = body + motion How deep can you dive into the concept of "dance"? What moves when everything is still? The still body is alive. The pores breathe, the heart beats, the weather disturbs it. The dynamic viewer is shaken. How far can you strip down the concept of "body"? What is vulnerability when there's nothing left to strip? Intimacy is lost in the freedom to purely be and inhabit… 'I am so happy I'm only made of skin and I feel all the pain and everything moves me.' "SUNLESS" is film embodied. This film was shot REMOTELY in 2 countries (GB, Romania) and 3 cities (London, Bucharest, Timisoara) during the 1st lockdown.
2020, Romania | 7min. 27s.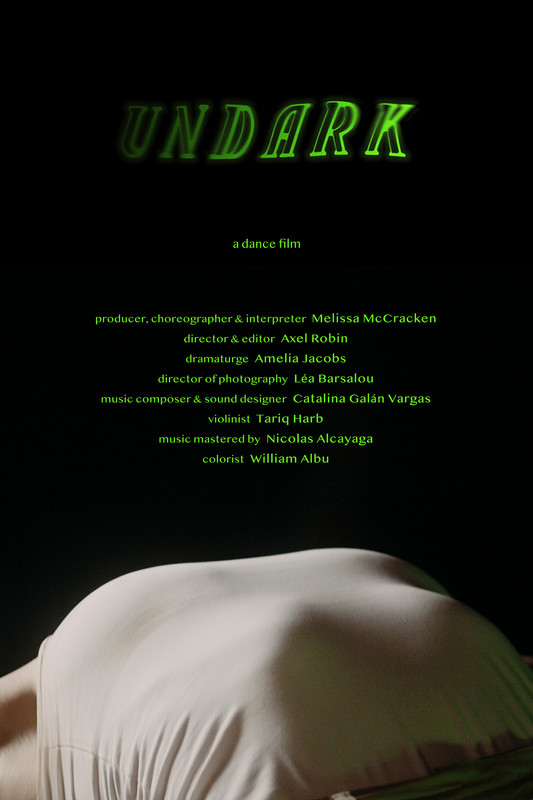 Undark
—————————————–
Axel Robin
—————————————–
Inspired by the events of the Radium Girls in the 1920's, a woman's body is taken through the motions of repetitious work and fatal radium exposure. As the bones absorb the green light, first with wonder and then resistance, the destabilizing effects sabotage the body, one fragment at a time.
2019, Canada | 8min. 20s.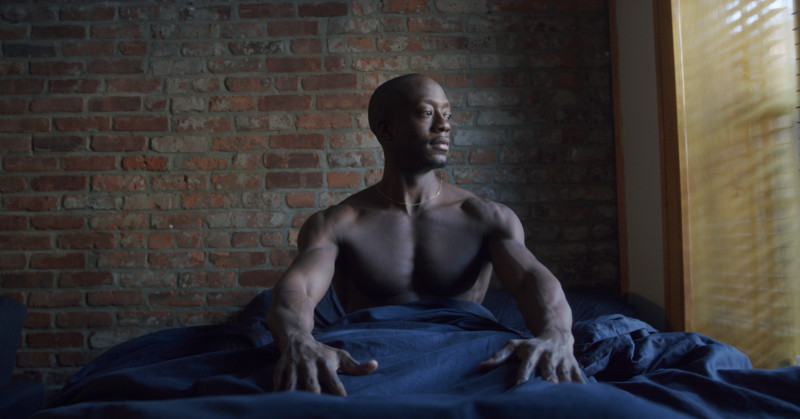 Cycle Du Matin
—————————————–
Francis Berry
—————————————–
A man deals with the psychological hardships of loneliness during quarantine.
2021, United States | 27min. 0s.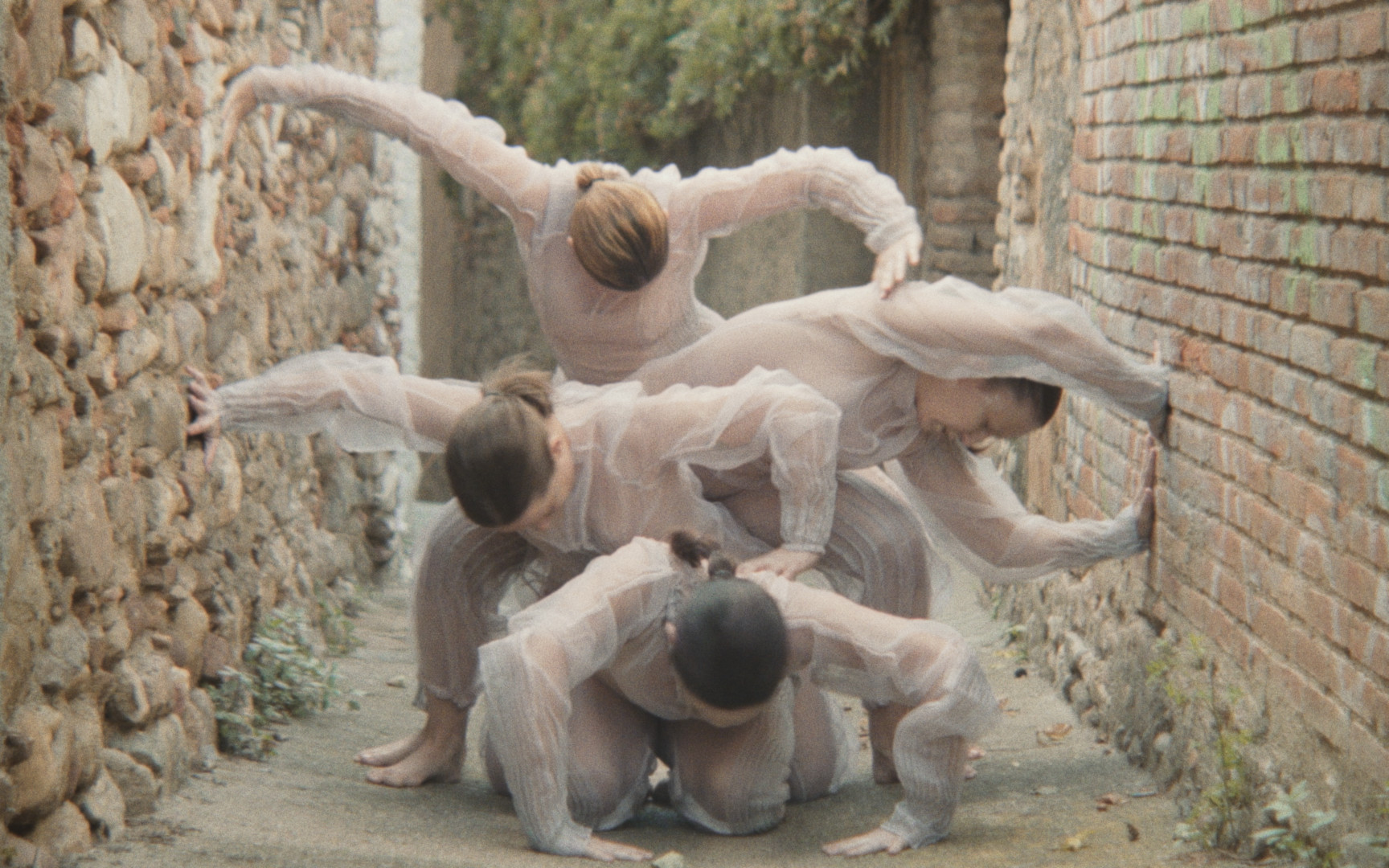 Abbiosis
—————————————–
Lucía García
—————————————–
How many realities can coexist in the same place, without ever realising each other? Which are our limits to perceive the world around us? A silent invasion that can only be noticed when it's too late. Two parallel realities that advance, ignoring each other. "Abbiosis" shows us an imperceptible, inaudible and invisible being that expands through our world (without limits).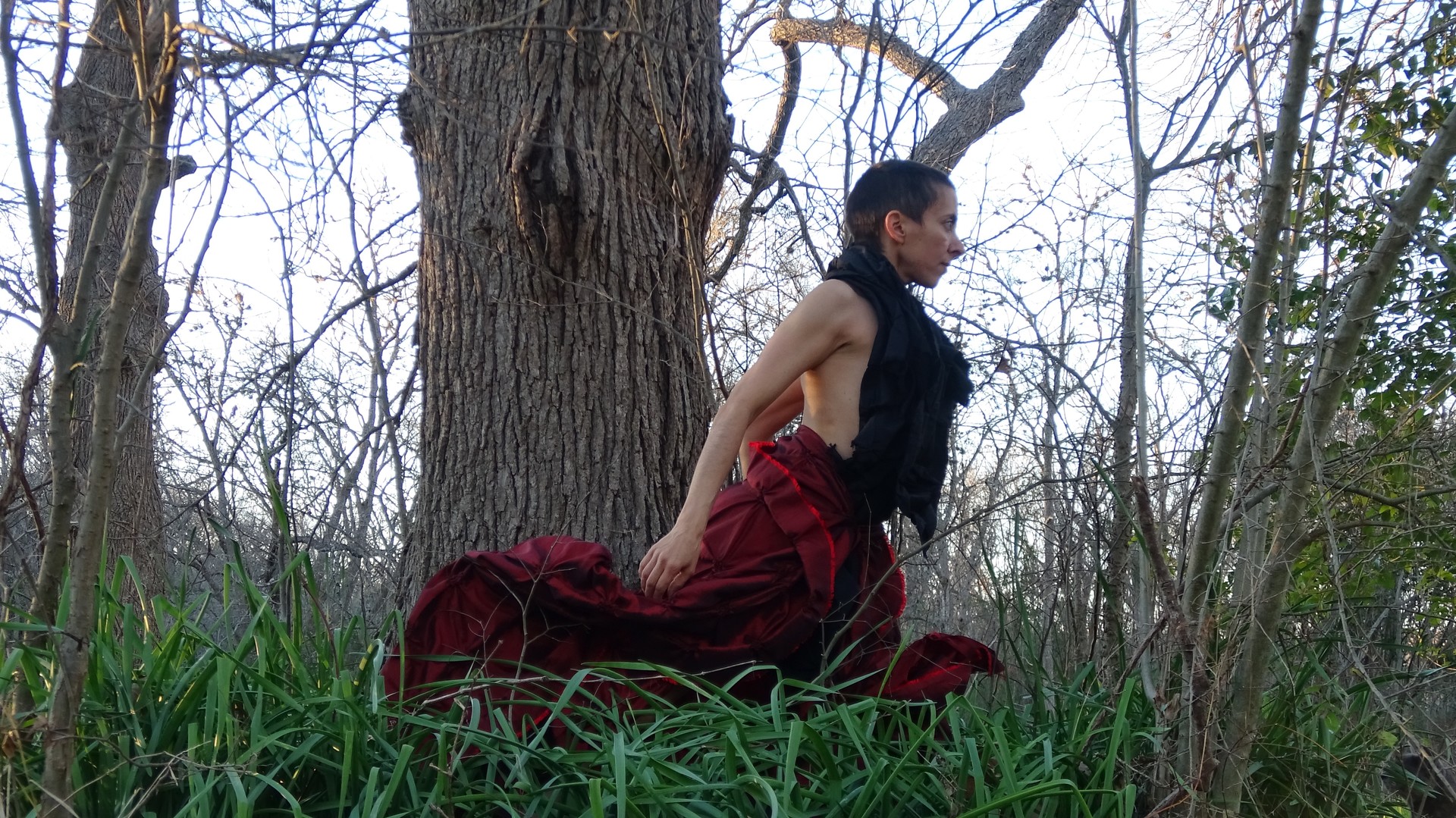 La Sabina
—————————————–
Ana Baer, Rocio Luna
—————————————–
La Sabina is an exploration of contemporary surrealism. Loosely based on the tales of Maria Sabina, a female shaman from the depths of Mexico who exposes the connections between the human and the spiritual worlds. This short screendance is inspired by Claude Cahun's constant discourse of multiplicity as well as Remedios Varo's androgynous quality of oneiric vulnerability.
2019, Mexico | 4min. 47s.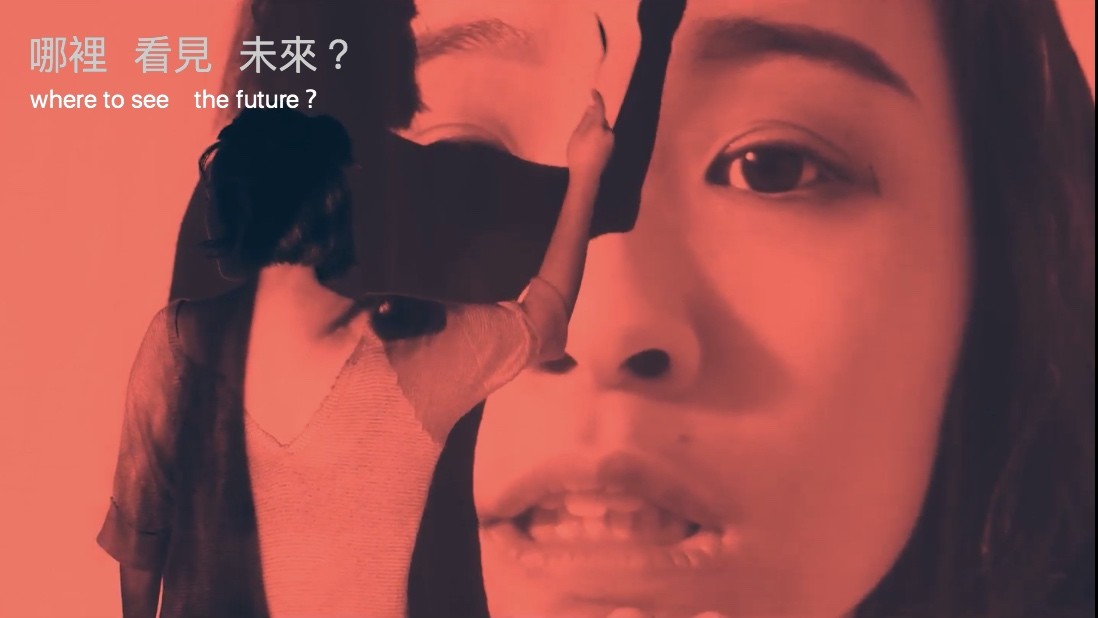 喺度?
Over Here?
—————————————–
Zelia ZZ TAN
—————————————–
In a city, people flow ceaselessly, like rivers. She says…but, stops short. Masks. No, they are not untouchable. They are on your face, or in your face? Across the overpass, drifting around the corners of the world, she and he step into a rapidly changing dream. They wait at the airport, seeing the surge of time and space. Can the spoon catch the tears? It stays on the spine, reflecting light. The melodica is played again and again. Spume move gently along the shore. What is Flowing ? What is Moving?
2020, Hong Kong | 9min. 55s.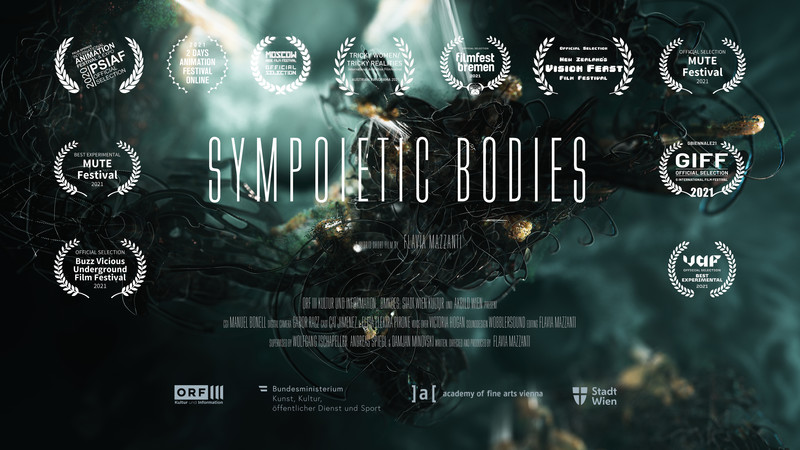 Sympoietic Bodies
—————————————–
Flavia Mazzanti
—————————————–
The plot follows the story of "C", inhabitant of a hybrid urban formation. "C" narrates in first person her life in the city and how hybrid bodies live in symbiosis with other human/nonhuman beings and the surrounding environment. Borders and boundaries dissolve. Alongside the main narration, a second one, made out of fragmentary images of "C" and her interaction with a second mysterious hybrid body ("unknown"), provides the story with a second layer of depth and understanding.
2020, Austria | 11min. 12s.